Unisenza
Want to enjoy an optimal temperature in every room all year round? It's easier than ever before with Purmo's new Unisenza control range that ensures a unique sense of comfort and efficiency in radiant heating and cooling with a complete, unified solution that's as easy to install as it is to use.
This new product range represents a complete, unified control solution which ensures a unique sense of comfort with high-quality products that are as easy to install as they are to use. In addition to a wiring centre and thermal actuator, the Unisenza range includes three different thermostats which allow the user to control heating and cooling from each device. This guarantees a convenient heating and cooling control tailored to the end user's needs and preferred comfort levels.
Unisenza: meaning a unified solution to control radiant heating and cooling that offers a unique sense of comfort in all aspects
Download the Unisenza app
Compatible with the WiFi programmable thermostat, a simple pairing to your WiFi router enables you to remote control the product with an intuitive app on your smartphone. This allows you to control the ideal room temperatures, time programs or other settings wherever and whenever you want.
Google Play
Apple Store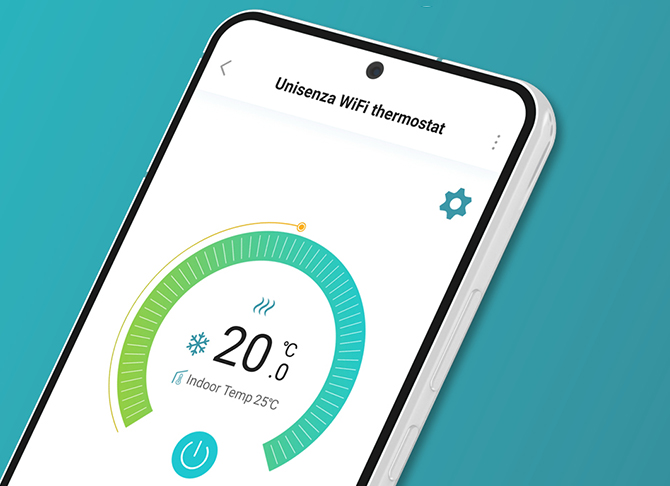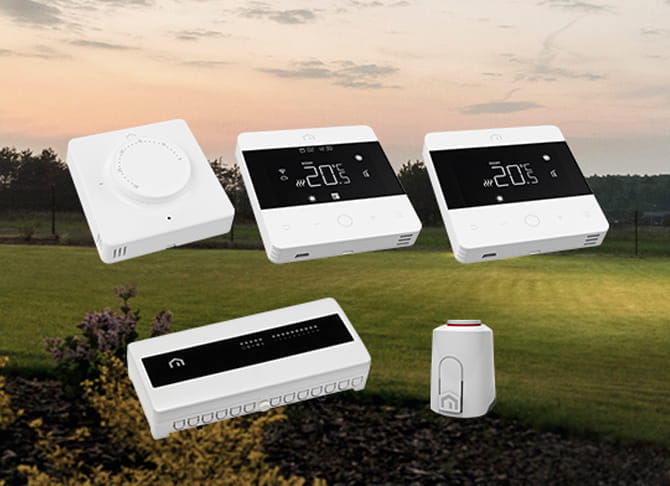 Unisenza Controls range support
The Unisenza control range is all about facilitating the control of underfloor heating and cooling for all parties involved. From wholesaler and installer to end user, everyone should be able to work with these products as easily as possible. If you have any questions about the Unisenza product range or are looking for more documentation, please don't hesitate to browse through our controls knowledge base to find the information you need.