School heating and ventilation
When it comes to education, providing a good indoor climate has been shown to have a positive effect on learning.
In schools, universities and other places of learning, it's important for school heating and cooling solutions to be quiet and energy efficient, with fast and reliable thermostatic controls.

In addition to heating and cooling a proper ventilation system is also essential in schools. Each person needs 4 liters of fresh air per second. By installing airtight windows, we are trying to minimize losses of heat and also to save on high heating costs. However, having an airtight building also has its cost as we are often missing fresh air. This intensifies especially in many older school buildings, which are dependent on so called natural ventilation, that is opening of the window.
Fact
Educational instructions undertaken in rooms that are too hot or too cold can impact on learning.
Solutions
The evolution of the climate and the trend towards energy-saving is also imposing climate systems in schools. The school heating solution should be suitable for summer as well as winter services. But it is important to distinguish the construction of new school buildings from restructuring and regulatory adaptation of existing school buildings.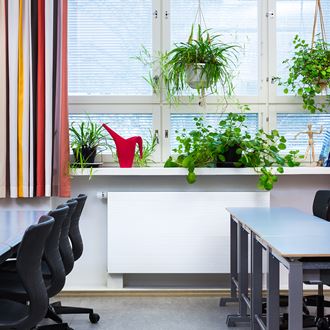 Construction of new school buildings
In the case of a new building, the solution is often represented by
hydronic radiators
in order to ensure a fast reaction on the varying heat demands. This is also the recommended solution. Also,
radiant heating and cooling systems
, in most cases installed in the floor, are used depending on type of building.
Also, in the case of a new building, the air exchange must be carried out with a ducted system and relative high-efficiency heat recovery unit. This system ensures that the energy (warm in winter and cold in summer) contained in the outgoing air is transferred to the inlet air through thin membranes that prevent the two air flows from mixing.
Renovation of existing school buildings
It is not always easy to find suitable technical solutions for the renovation of old school buildings. The architecture that was used many decades ago does not meet today's requirements. That is why you often have to look for special solutions.


Interview with an expert
Luca Ceriscioli, Marche (Italy) Region President
Emmeti (a commercial brand of Purmo Group) played an active role in the reconstruction work of the Benedetto Costa Nursery School, that was hit by a severe earthquake in 2016.

The smile of the children who attended the new "Benedetto Costa" Nursery School of Sarnano, was the best image to represent the return to normality and to tell the strength of a wounded community that gets up again and again. The inauguration of this school, yellow and solar, was a beautiful moment that showed how it was possible to rebuild and return to life among endless difficulties, starting from the most cherished places, those dedicated to the young generations, as the beating heart of social life. The school building, made in record time, reference model for public works, was designed with forefront anti-seismic criteria, in a sustainable way from the environmental point of view and an example of self-sufficiency from the energetic point of view.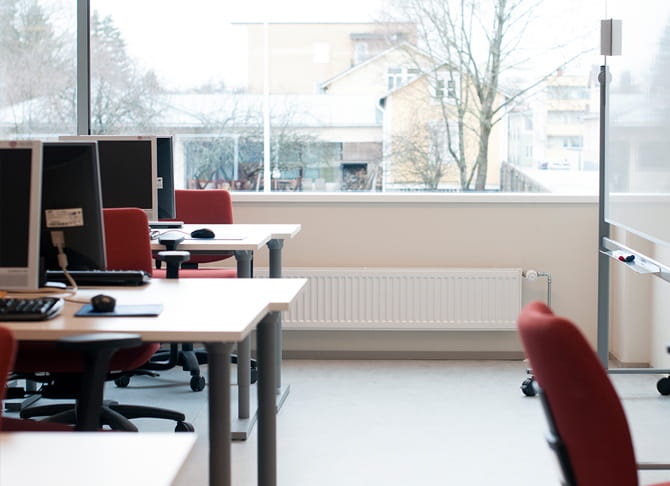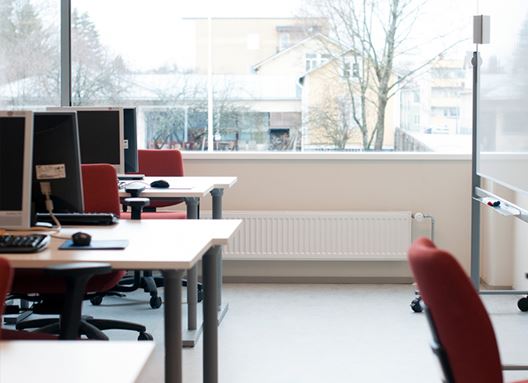 Heating, cooling and ventilation in schools
Almost all of us have experience with poor indoor air and draught. These problems have a profound effect on learning outcomes. But why are classroom indoor air problems so common even though technical solutions are available?
Energy efficiency in school reconstruction
On 24th August 2016 the center of Italy, in particular the province of Macerata, was struck by an earthquake. Emmeti (Commercial brand of Purmo Group) was involved in the reconstruction of the Benedetto Costa Children's School.