Unisenza controls support
At Purmo we are just as dedicated to creating innovative indoor climate comfort solutions as we are to offering the best possible customer service. That's why we've created this knowledge base to provide you with easy access to all support materials related to the Unisenza control range.
Unisenza represents a complete, unified control solution for underfloor heating and cooling. As a modular system this control range ensures a unique sense of comfort with high-quality products that are as easy to install as they are to use. To make the process of selecting, installing and using the best-suited products even easier, we've created and compiled various support materials, including videos, manuals, app links, etc.
Download the Unisenza app
Compatible with the WiFi programmable thermostat, a simple pairing to your WiFi router enables you to remote control the product with an intuitive app on your smartphone. This allows you to control the ideal room temperatures, time programs or other settings wherever and whenever you want.
Google Play
Apple Store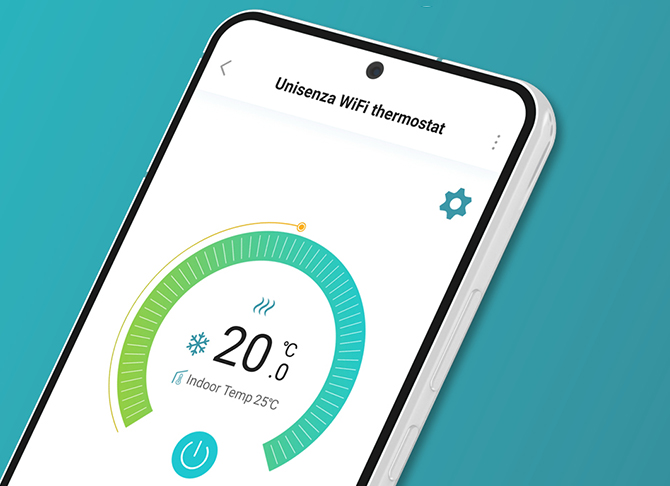 Product finder
Add article code or product name
Unisenza Plus Controls range Support
The Unisenza control range is all about facilitating the control of underfloor heating and cooling for all parties involved. Unisenza Plus is our connected control range. This is a more extensive range which allows for easy control of our various heat transfer systems. Ranging from specifier to installer to end user, everyone should be able to understand and work with these products as easily as possible. If you have any questions about the Unisenza or Unisenza Plus product range or are looking for more documentation, please don't hesitate to browse through the relevant controls knowledge base to find the information you need.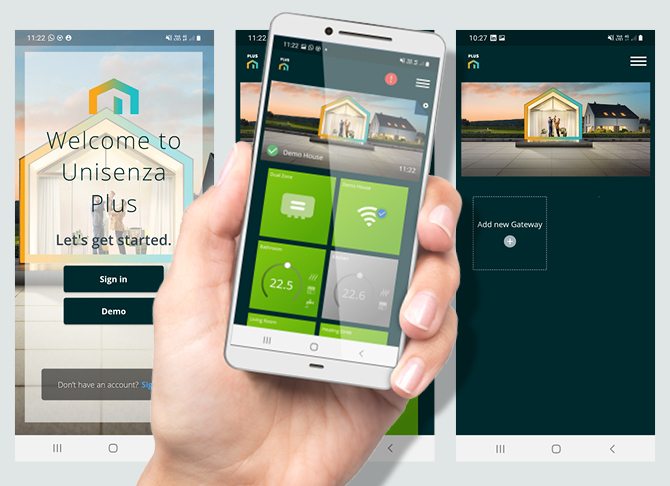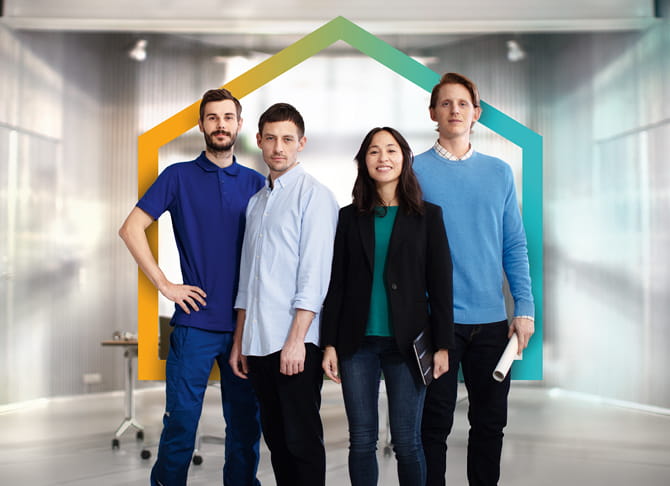 Customer services
If you have any questions regarding our products, services or orders, please contact our customer service team. We are happy to help you and provide you with any information you need.