Unisenza Plus controls support
At Purmo we integrate solutions into innovative systems in order to improve performance. With complete solutions we aim to offer comfort for the end-user, but also comfort for our other stakeholders such as planners, wholesalers, installers, etc. To support this on all levels for the Unisenza Plus range, we have created this knowledge base that provides easy access to all product materials.
Unisenza Plus represents a uniform control concept that allows users to easily control any and all Purmo heat transfer systems. Up to 100 different control components such as room thermostats, electronic radiator valves or Yali Plus electric radiators can be connected to the Unisenza Plus gateway, which in turn can be connected to a smartphone app. To facilitate the installation and connection of all Unisenza Plus components, we offer here a collection of support materials.
Download the Unisenza Plus app
Thanks to the WLAN module integrated in the Unisenza Plus Gateway, the system can easily be connected to the Unisenza Plus app. This allows users to monitor and control all the heat transfer systems linked to the app wherever and whenever they want.
Google Play
Apple Store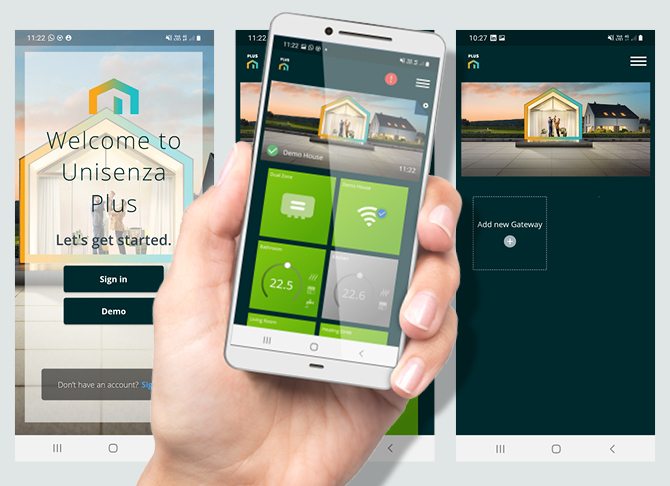 The Unisenza Plus videos
Unisenza Plus is designed in such a way that you can easily configure an entire building with a single controls range. It makes smart heating accessible to everyone so that together we can create future-fit HVAC systems. Take the shortest route to an easy installation and energy-efficient comfort by watching our videos. In the blink of an eye you'll discover the various installation options and main features of the Unisenza Plus products and app.
Product finder
Add article code or product name
Customer services
If you have any questions regarding our products, services or orders, please contact our customer service team. We are happy to help you and provide you with any information you need.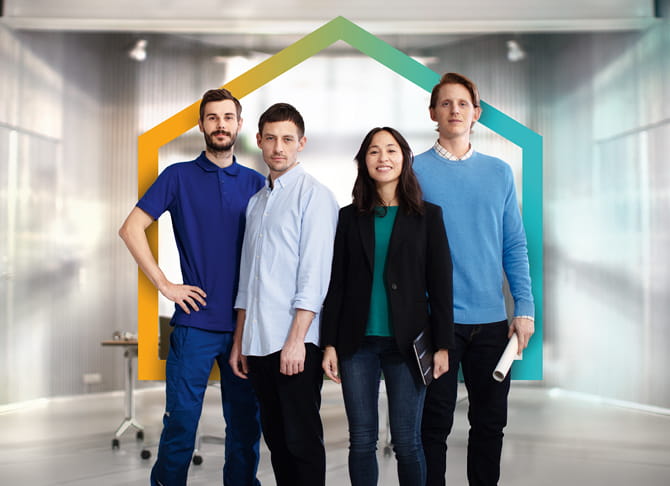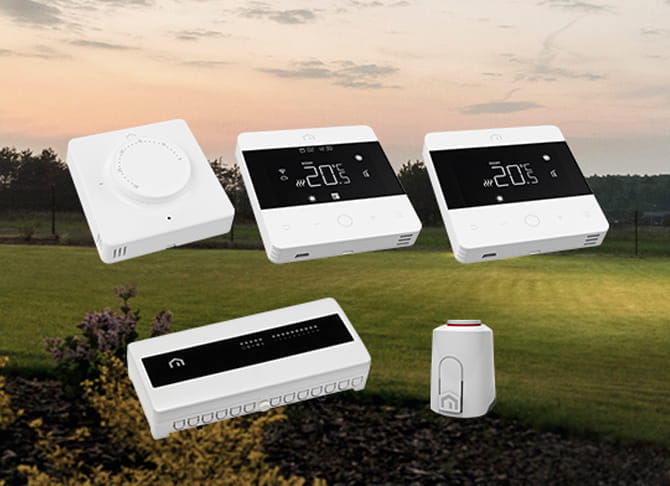 Unisenza Controls range support
The Unisenza control range is all about facilitating the control of underfloor heating and cooling for all parties involved. From wholesaler and installer to end user, everyone should be able to work with these products as easily as possible. If you have any questions about the Unisenza product range or are looking for more documentation, please don't hesitate to browse through our controls knowledge base to find the information you need.