Purmo Sweden awarded EcoVadis Gold medal for sustainability
We are proud to announce that our plant in Markaryd has been awarded an EcoVadis Gold medal in recognition of its sustainability achievements. Purmo Sweden is now part of only 10% of all the companies in the EcoVadis network who achieved the required sustainability score for a Gold medal award.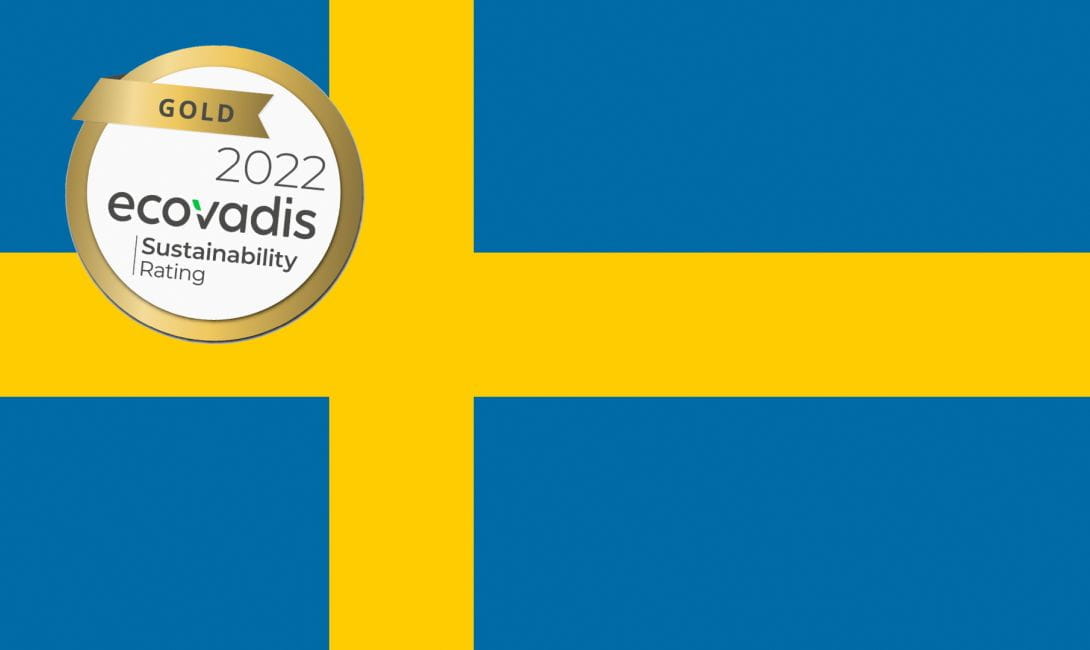 EcoVadis sustainability medals
EcoVadis is one of the world's largest and most trusted providers of business sustainability ratings. The EcoVadis medals recognize how companies are implementing actions and policies that are aligned with their sustainability ambitions. Each assessment covers 21 sustainability criteria grouped into 4 themes: Environment, Labour & Human rights, Ethics and Sustainable procurement. The final rating is based on input from the assessed company, third-party professionals and external stakeholders.
Gold on the first attempt
This is the first EcoVadis rating for our plant in Markaryd so we are very proud to reach gold on our very first attempt. It testifies to our commitment and well-functioning approach to sustainability. Only 10% of all companies in the EcoVadis network achieve the overall score needed for a Gold medal award and Purmo Sweden is now part of that top level group.
In Markaryd the MMA by Purmo brand resides. Here we develop and manufacture products and concepts for managing flow in buildings and houses, including thermostats, valves, manifolds and controls.
Mikael Olsson, Quality and Environmental Manager says: "We feel extremely proud that our improvement work has produced this result. Getting Gold in EcoVadis means that we can strengthen our position as a more sustainable alternative with our customers and our brand as an attractive employer. Even for our suppliers, it is a security to know that we have reached the Gold level in EcoVadis and that we can carry their aspirations for a sustainable way of working forward to our customers."
Learn more about our sustainability strategy and focus areas