Putting our best foot forward to support people with intellectual disabilities
Sports have been bringing people together for decades. It builds bridges between people from different backgrounds, different generations, etc. but also between people with and without intellectual disabilities. The latter was recently proven again during a sponsor run organised by the Special Olympics France. Several employees of our French branch warmed up to this initiative and were happy to put their best foot forward in support of disabled persons.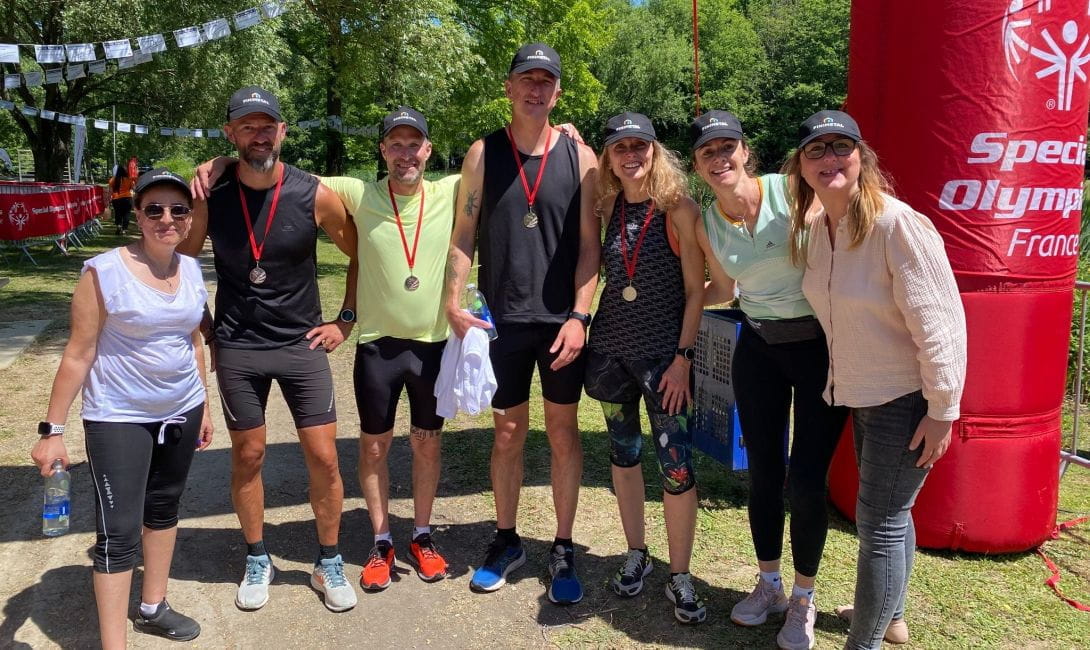 Special Olympics
The Special Olympics is the number one organisation dedicated to helping people with intellectual disabilities achieve their full potential through sport. Its goal is to enable as many children, young people and adults with intellectual disabilities as possible to experience the joy of sport. The organisation brings together more than 5 million athletes in over 170 countries. By increasing the number of sports events, the Special Olympics also want to change the way society looks at (mental) disabilities.
Running for charity
We are happy to help the organisation with their mission. The great weather and the fun time spent among colleagues that day were the icing on the cake.
On June 1st Special Olympics France organised a sponsor run at the Paris Nord 2 Villepinte park. Several team members from our French plant put on their running shoes and joined in the event. In total 265 runners took part, together defending the values of sport and supporting the association and its many projects for people with mental disabilities.

"We are happy to help the organisation with their mission. Together with the other companies present that day, our contribution enables the Special Olympics organisation to continue its actions and help people with mental disabilities to fulfil their potential, particularly through sport", says Isabelle Couvet, Marketing Lead France. "The great weather and the fun time spent among colleagues that day were the icing on the cake and only motivate us to participate in similar events in the future."
Relive the event in this video: https://www.youtube.com/watch?v=F7hiE2t7RUw&t=7s