Design radiators for hotel business
What do hotel guests want? What is important to hoteliers? As a heating fitter for a wide range of hotel projects, we constantly try to find answers to these questions and to match the solutions to fit both segments.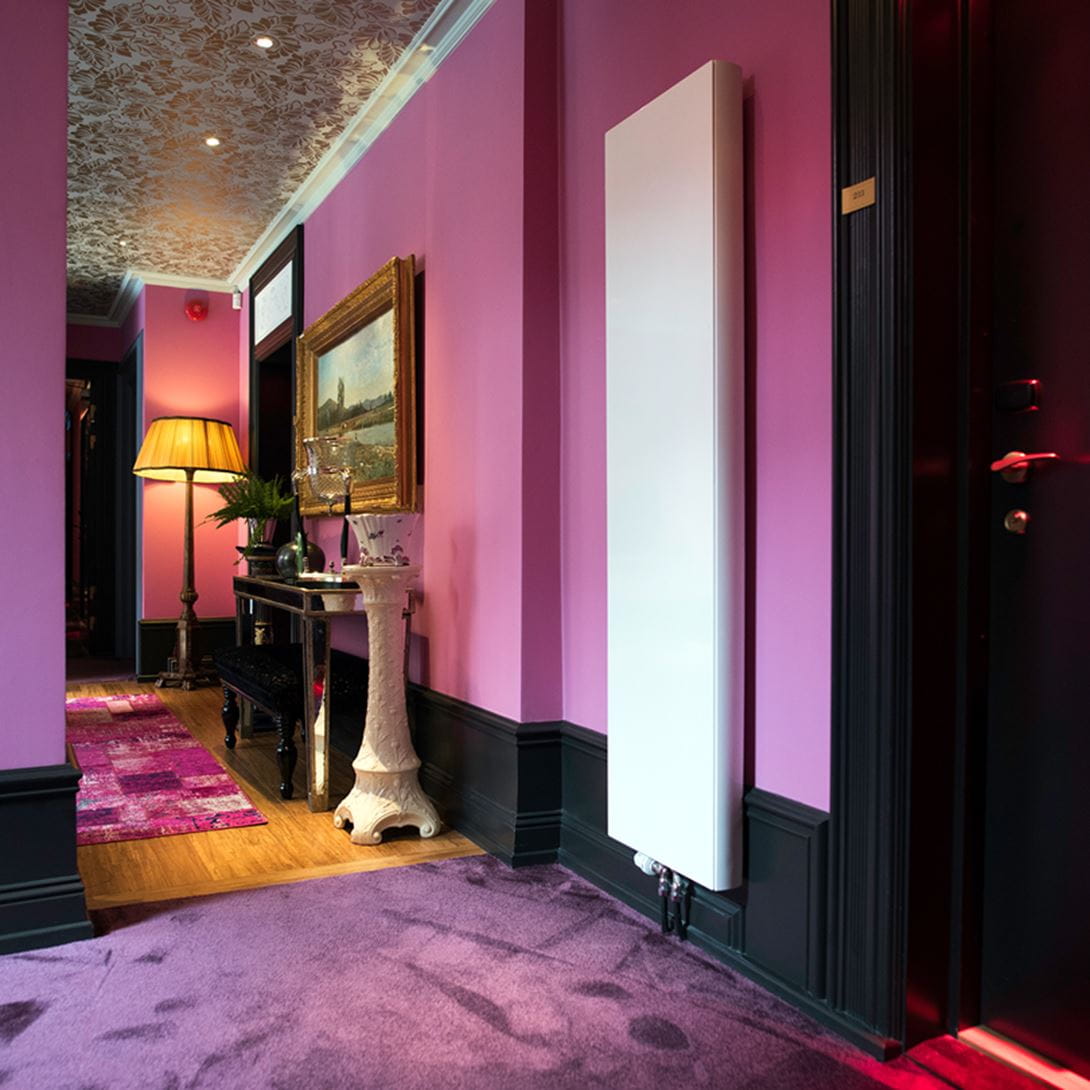 The answer is actually very simple
On the one hand, hotel guests expect radiator systems that offer efficient comfort with elegant exterior and practical functionality. On the other hand, hoteliers are looking for outstanding manufacturing quality with long service life and flexibility during installation: to enable more planning freedom and also to keep the installation and planning costs under control.
Comfort specialists required for bathrooms
The wide range of Purmo bathroom radiators is divided into hydronic and electrical and mixed models. These come with straight or curved pipes – to suit the plans or wishes of the client. One common feature across hydronic and mixed versions is the centre connection to guarantee flexible planning and installation. Thanks to the short heating-up times and the high output, the bathroom is quickly at the desired temperature. Textiles can be hung on the high-quality heating pipes – an important feature for skiers or wellness fans.
Behind the scenes: our pool of experts about design radiators
Our design radiator range is the product of cooperation with international experts, including industry designers, trend and future researchers. This cooperation regularly results in heat design creations that influence the modern living and interior design trends.
If you are a hotelier, planner, installer or interior designer and would like to find out more, we're looking forward to hearing from you!