Narbonne -a solution that fits anywhere!
Numerous radiator connections, a wide range of dimensions, an enormous choice of colours and a great deal of planning and installation freedom with horizontal or vertical solutions: that's Narbonne. It doesn't matter whether it's a renovation or a new build, commercial or private. A variety of application-specific mounting systems for wall or floor are obligatory.
Let us tell you more
We are happy to support you in how to solve your individual customer needs and requirements. It's easy to get in touch with Purmo's
local representative
. You can even enter your questions in our
FAQ
.
Vertical Range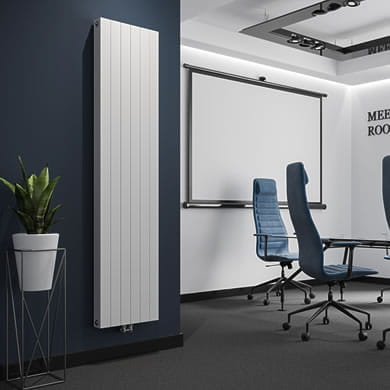 Horizontal Range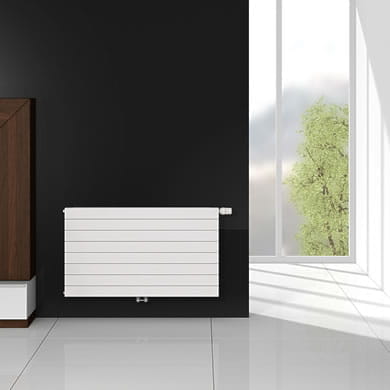 Media Library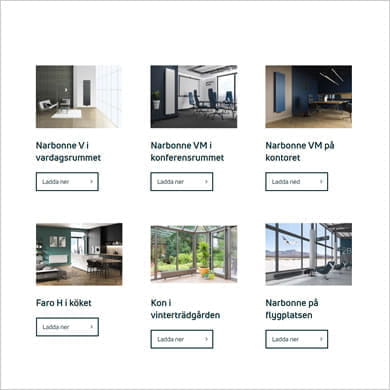 Reducing the footprint by choosing the right pressure class
There are two features that the Narbonne-family incorporates in its design that is beneficial in terms of reducing the footprint.
The first one is the pressure class of the product that equals the amount of steel that is used, as well as the actual design. When designing a project the system height of the installation determines the choice of pressure class (5 Bar and 8 Bar). The installed safety equipment needs to ensure that no overpressure occurs in the installation. As Narbonne is available in two different pressure classes it can accommodate different system heights of projects. The system height is determined by its physical height in addition to the pressure to make sure that the system works in a relative over pressure related to its surrounding pressure (Atmospheric pressure).
Example: 5 Bar is equal to 50 meters of system height. We do, however, need to deduct some pressure as we need to ensure the overpressure in the system. At least 40 meters system height is then the maximum the 5 Bar version is applicable. In a 5 Bar version less steel is used enabling less carbon footprint in terms of production and transport. It's also beneficial on site since its less weight to carry.
The second feature is the high accuracy valve solution called "the Flamingo insert" enables a more correct setting of the required flow. A balanced system normally saves 15 % on energy compared to an unbalanced system. We also know that inaccurate valves will result in overflow, which equals more usage of energy to compensate underflow in other parts of the system.
"Determine the actual system height in your project and then choose the right pressure class of your emitter."