Featured tool: finding the best radiators for heat output with the Purmo product calculator
Whether it's a new build or renovation project, installing new radiators can be a great way to give a finishing touch to the interior and ensure indoor climate comfort with minimal energy consumption. That is, however, on condition that the best radiator for the required heat output is selected. To help HVAC professionals do so, there is the Purmo product calculator. A practical online tool that helps users to find the radiators that match the specific requirements of any project, even when a low-temperature heating system is installed.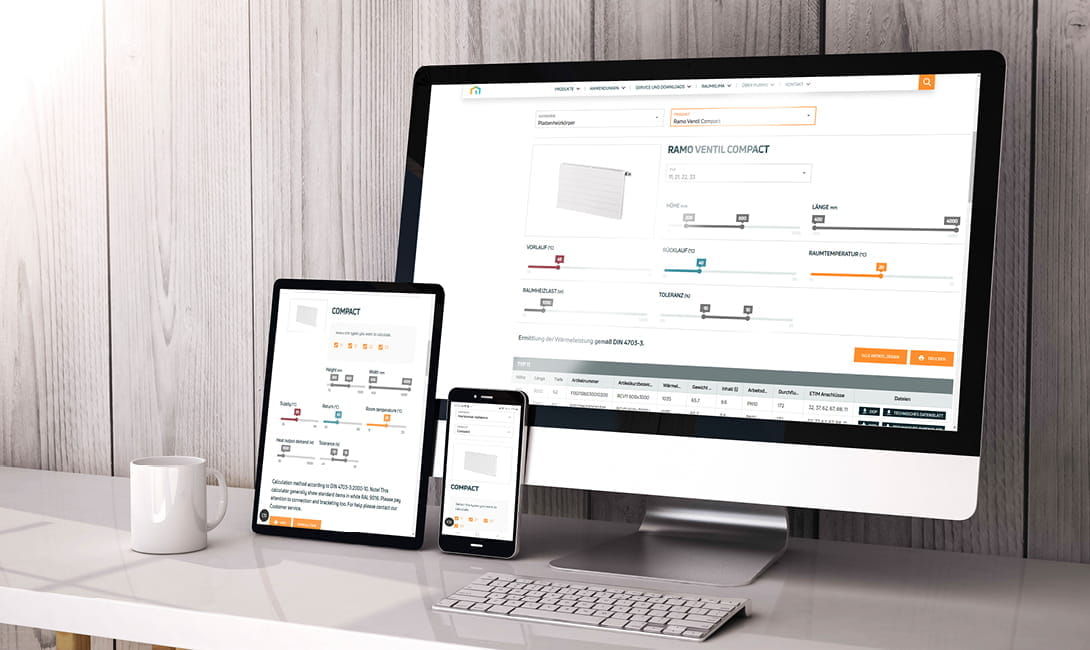 How to find the best radiators for heat output
Selecting the best radiators for any project is an exercise in finding the best design and matching it with the right type of radiator. At Purmo we offer support on both counts. With a wide range of hydronic radiators, including
horizontal
and
vertical radiators
,
designer radiators
,
column radiators
,
towel warmers
and
convectors
, we offer a match for any taste.
Once the desired model is chosen, our calculator tool helps you to narrow down the search for the best radiator for heat output in just a few simple clicks. No password or download is required. You can either select your product on the
calculator tool page
or click the 'heat output' tab available on the product page of your preferred radiator model.
With the convenient slider filters you then indicate the available wall space for the radiator by entering the length and height. Then you enter the flow and return temperature of the heating system, along with the desired room temperature and the heat output demand. To determine the latter, you can use our
heat demand calculator
.
The search result shows which radiators are suitable for these specific requirements. Type, heat output as well as the exact construction height and width are displayed and can be downloaded in a PDF. You can be sure that all displayed radiators will deliver the indicated output.
The best radiators for heat output in low-temperature systems
An important factor when setting up or renovating a heating system is, of course, energy efficiency. Because of this, low-temperature heating is a popular choice today. Thanks to product innovation and modern technology,
radiators
are just as well suited for use with low system temperatures as
underfloor heating
. Independent studies
(1),(2)
show that in some cases they are even more energy efficient.
The Purmo product calculator therefore supports HVAC professionals in integrating radiators in a low-temperature system. For well insulated buildings, you can simply use the slider filter to indicate a flow temperature of 45°C and a return temperature of 35 °C. Taking all parameters into account, the tool will then show the best types of low-temperature radiators for the heat output demand.
Discover our guide to low-temperature radiators

Selecting the best electric radiators
Selecting the best radiator for heat output is not only easy for hydronic heating systems, but also for electric radiators. You can simply find the right type of radiator with our
electric product calculator
. When searching for results, you can filter radiators from our entire electric range, including
oil-filled radiators
,
electric designer radiators
and
electric towel rails
. Just like with the hydronic radiator calculator, this tool instantly shows the suitable radiator types based on the available wall space and heat output demand.
Discover all our tools and services