Visible piping in office radiators

When you need visible piping in the office, there are several elegant options available. In Sweden, the Thermopanel RAK 4 accessory is often used for elegant piping behind radiators in series. This type of piping is used mainly in schools and offices where multiple radiators are installed one after the other, and installation is quick and easy.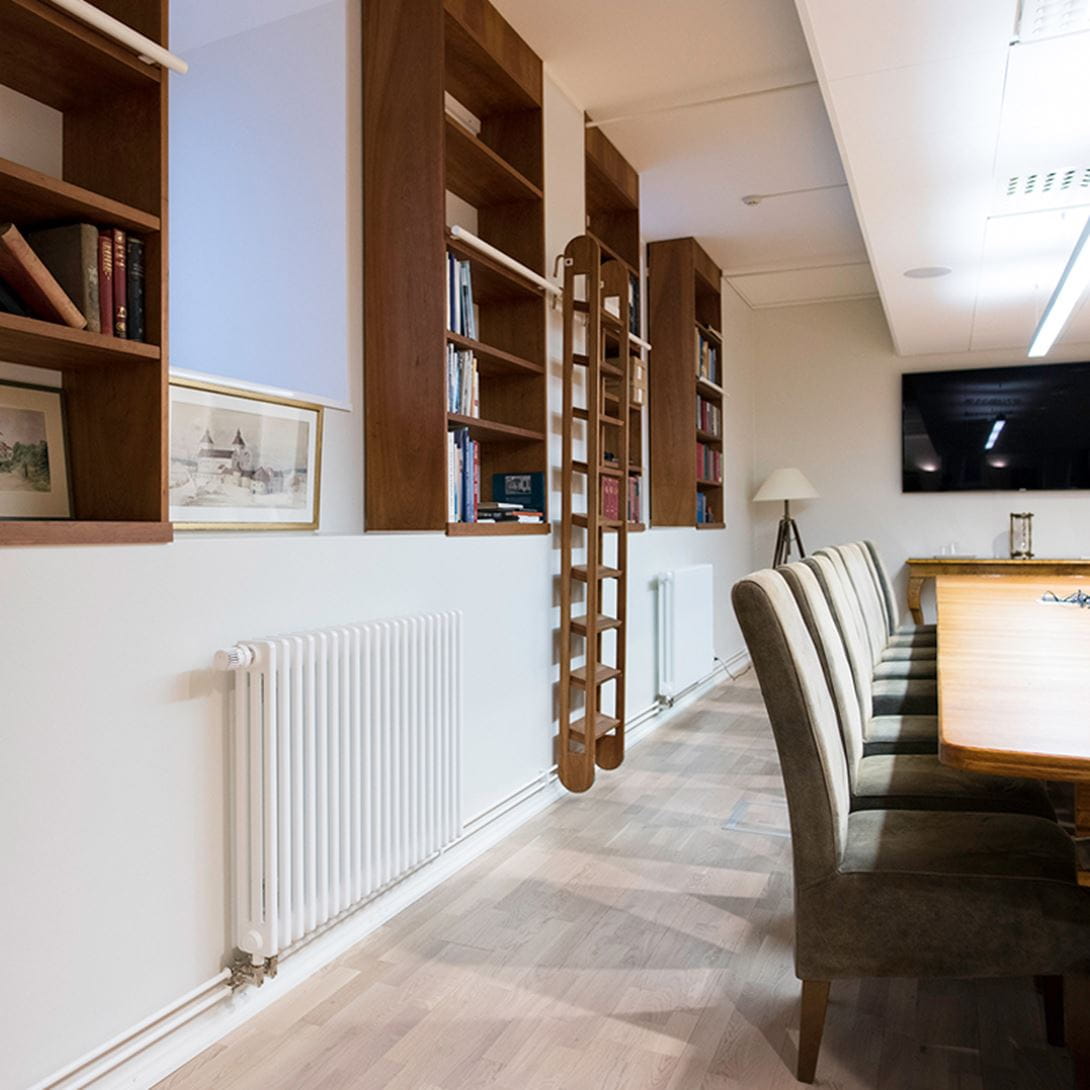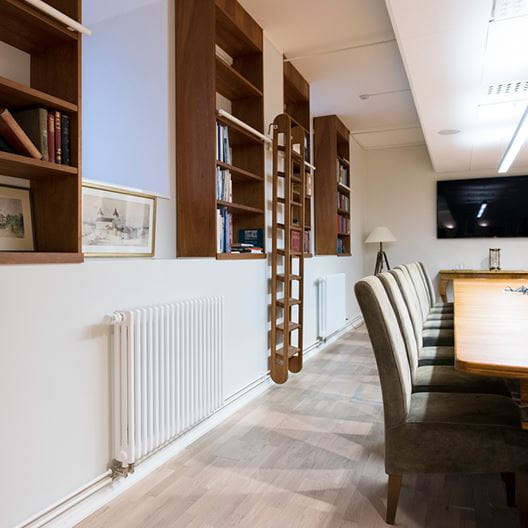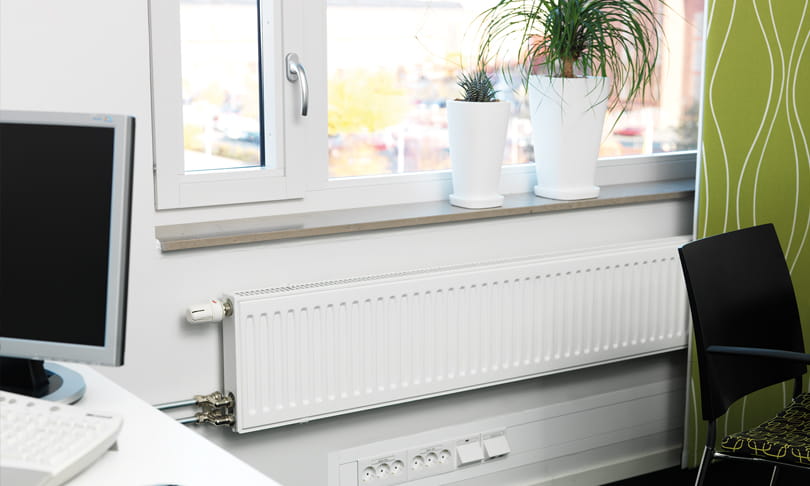 Thermopanel has 6 connection options: 4 at the sides and 2 at the bottom. The lower distance is c/c 40 mm. Thermopanel is a classic panel radiator and is available in Sweden for heights of 300–900 mm. A quality radiator with a very high finish. This radiator has an integrated valve as standard. Thermopanel V4 comes with mounted side panels, top grilles, and three front panels options - Standard, Plan and Ramo. The front panels Plan and Ramo can be adhered on both sides of the radiator for an elegant installation in front of large windows. We use this floor bracket for this type of installation. All Purmo Thermopanel radiators are designed for closed, hydronic heating systems.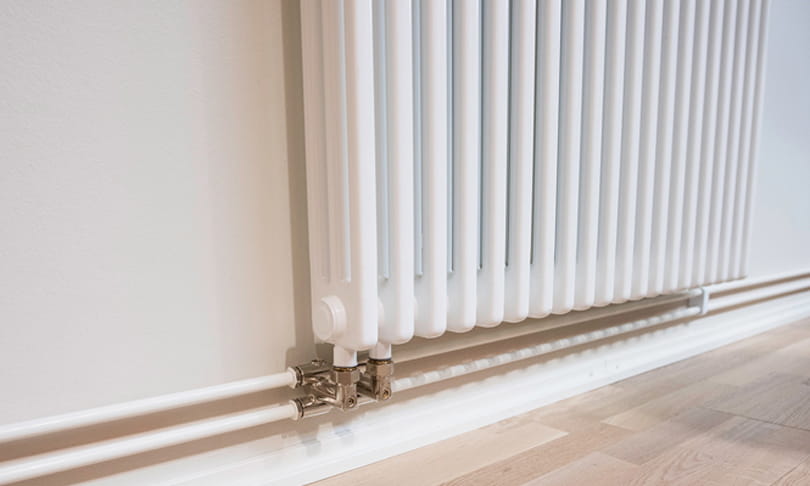 The equivalent in Finland is called Reno, and is an accessory that enables connection via an integrated cable at the bottom of the radiator. This type of connection is available in Purmo radiators with integrated valve and a lower connection distance of c/c 50 mm. Please note that this accessory has the opposite in/out to a Swedish TP radiator (c/c 40 mm).
The size of the radiator and the water flow affect the number of radiators in succession, but up to five are possible. In this office space in central Helsinki, a Delta radiator has been placed under each window, with visible piping via Reno.