How to create a heating and cooling system that caters to individual needs
Optimizing insulation is
an important focus point
in both new b
uildings and the
energy-efficient renovation of existing buildings.
After all, thermal insulation
helps to minimise heat
loss
and reduce energy costs, while at the same time
contributing to
an optimal indoor climate and living comfort.
But which obstacles does the insulation create
for your heat planning and
how can you adapt
the
heat supply to match individual needs?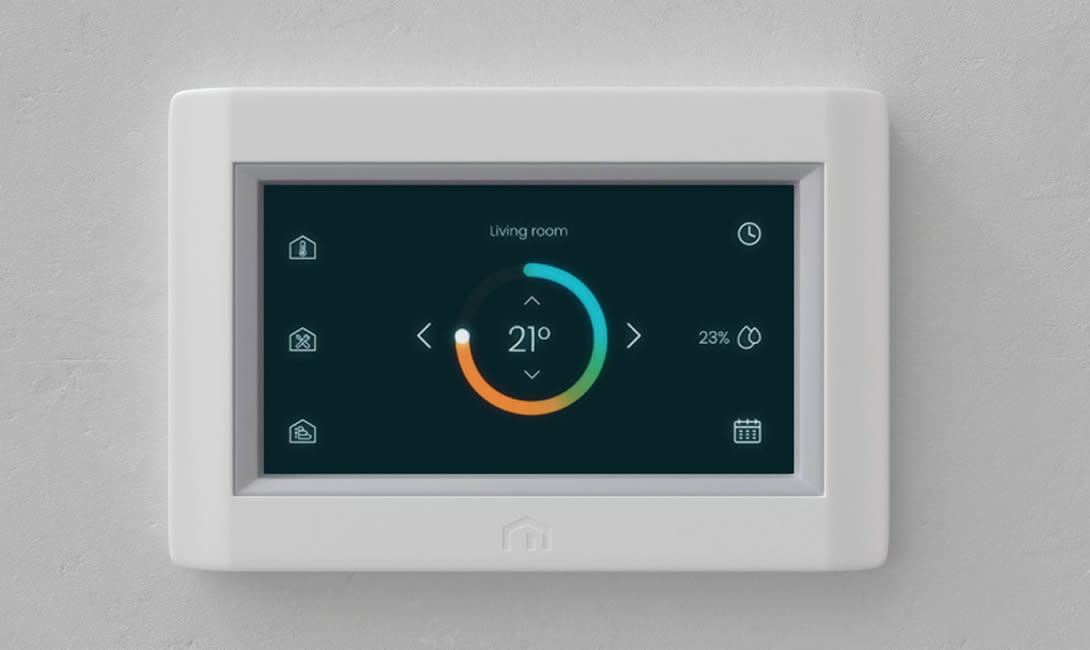 Overheating
In order to reap the benefits of an optimal insulation and still enjoy a comfortable room temperature, it's vital that the heating system matches the demand. For example, if old radiators with a large water content are still installed in a building, the system will react more sluggishly after insulation than before. This can result in overheating or unpleasantly large temperature fluctuations in the rooms. To reduce the effect, you could try adjusting the heating curve and installing modern thermostatic valves with a small switching hysteresis. However, these measures cannot prevent the problem completely, so ideally the radiators should be adapted to the lower heat demand.
Thermally sensitive buildings
While energy-saving measures such as optimised insulation help to make buildings more sustainable and reduce energy consumption, they also lead to more thermally sensitive buildings. This is why a careful calculation of the new heat demand is imperative. In making this calculation, you need to consider the entire heating system as well as the user requirements. Only then can you be sure to generate heat that is tailored to the individual requirements and habits of the building's occupants.
Individual demands
In addition to the respective needs of the occupants, a heating and cooling system should also take into account the heat demand in the individual rooms and the possibilities in terms of renewable energy use. Heat pumps, for example, are often used in buildings that are being renovated to increase energy efficiency as well as in new buildings. In this case, if the system temperatures are below 40°C, it makes sense to install panel heating or
fan convectors
.
Functional and practical
Fortunately, modern heating and cooling systems offer various interesting technical qualities and targeted controllability so that it becomes easier and easier to adapt the heat supply to individual needs. Moreover, certain heat emitters, available in both classic and modern designs, offer distinct practical advantages on top of their functional features. Just think of the
Delta Bar radiator
that can be used as a small counter or room divider thanks to the bar top in glass, wood or marble or the
Delta Bench radiator
which serves as a heated bench.
Investment
The installation or extensive renewal of a heating and cooling system undoubtedly involves a large investment. However, you remain in full control because the necessary expenses and possible attractive state subsidies can easily be calculated in advance. The same goes for the financial advantages that will result from the energy you save due to the modernisation. This way you can easily see the bigger picture of what the heating and cooling system means for your budget in the long run and opt for a system that not only caters to your individual heating needs but also aligns with your financial needs.