Home office radiators
The significant rise in people working from home has drawn attention to the importance of creating a comfortable and productive work environment. This not only means having an ergonomic chair and desk but also good lighting and a pleasant room climate, which you'll achieve with, for example, plants that filter the air, regular ventilation and an ideal room temperature. You can easily obtain a comfortable and constant room temperature with fast-response radiators. This increases concentration and promotes creative thinking.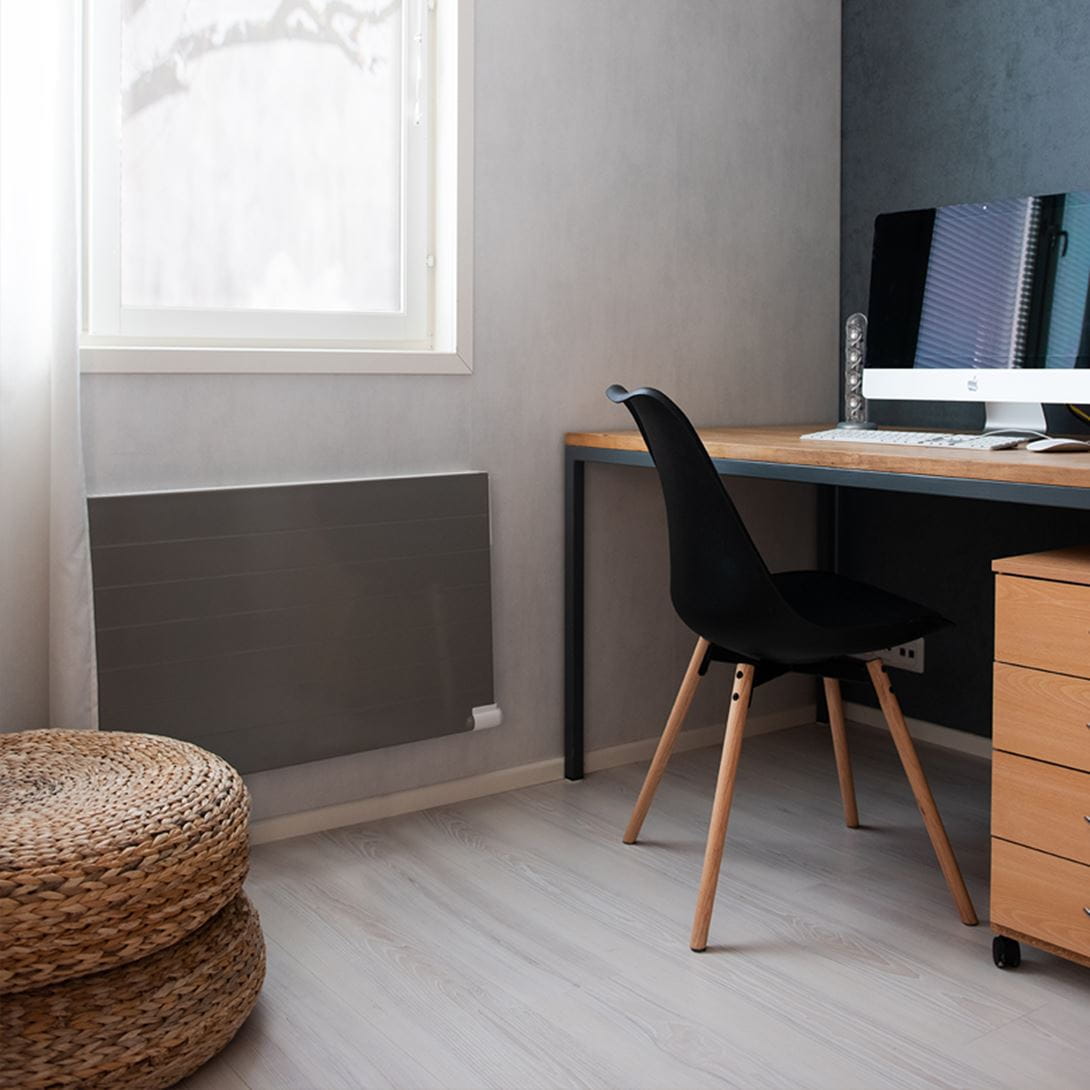 Comfortable home office
In the past working from home was mainly associated with freelancing. However, over the last few years many people have discovered the benefits of working in the comfort of your own home. Obviously a better work-life balance is one of them, but remote work also gives you the opportunity to create a comfortable home office that is perfectly tailored to your needs.

Some of the first things that come to mind when creating the ideal home office are good lighting and ergonomic furniture. However, it's equally important to have an efficient heating solution that ensures an optimal temperature throughout the day and that's exactly what Purmo radiators are designed for.


Purmo home office radiators
A good choice is the Purmo Delta column radiator, which features a classic look and the latest production technology. All parts are connected by laser. In addition, the Delta is extremely easy to clean, making it ideal for people with allergies. The Delta model is available in various sizes and colours.

Another option are the Purmo flat fronted panel radiators such as Purmo Plan and Ramo. These radiators made of steel can be mounted both on the wall and on the floor and are available in various lengths and heights. In addition, there are several connection options and the possibility to order the radiators in many different trend colours so you can easily coordinate the radiator with the rest of the room's interior.

Purmo Vido fan convector is another alternative to help ensure an optimal temperature in your home office all year round. This innovative device is designed to cool in summer and switch to heating in winter, so it will quickly heat up the room during those cold winter days and provide a pleasant coolness in summer. The Vido model is equipped with a radial fan, which provides air circulation in both heating and cooling mode.

The good news is that Purmo will soon introduce a new generation of the fan convector, the Vido S2, with a significant improvement in energy efficiency and an even quieter fan.

All Purmo radiators are suitable for low-temperature systems.