Proud to report an energy saving of 25% in our radiator production
With our products and solutions we aim to help reduce the energy consumption required to heat and cool our building stock. An added goal for us is to produce those products and solutions in the most environmentally friendly way possible. We are therefore proud to report a 25% reduction in the energy required for the radiator production at our plant in Meiningen, Germany.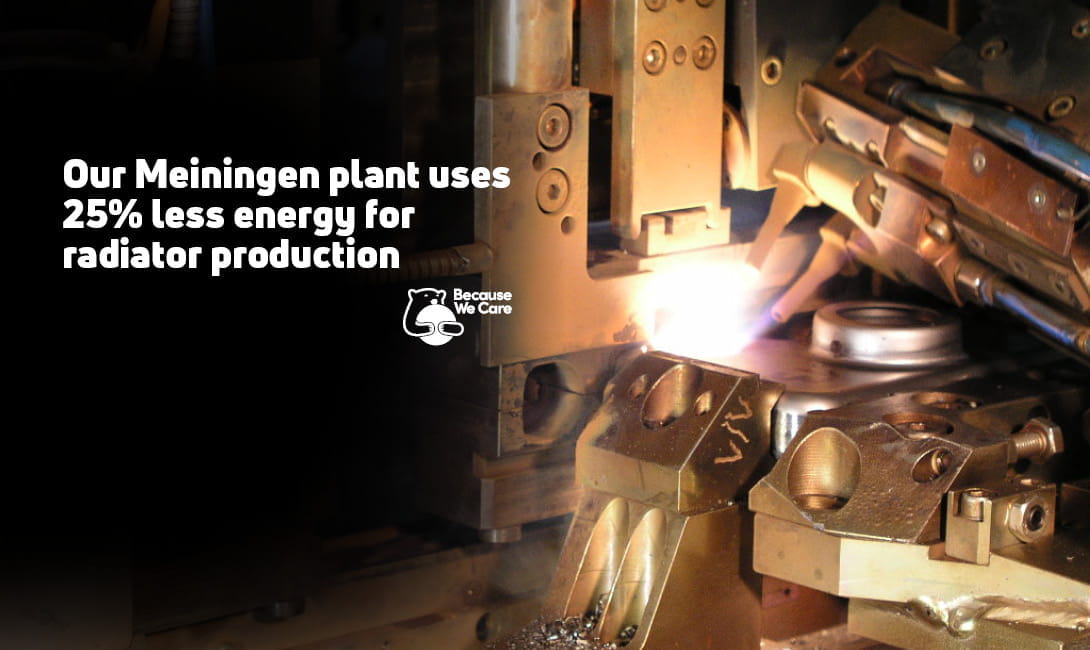 Improvements in our radiator production
This achievement is the result of many projects spanning many processes. In Painting and Finishing, the Meiningen plant has improved its machinery insulation, optimised its oven-time, and installed equipment that operates at lower temperatures. Elsewhere in production, investments have been made in better laser-welding equipment with further investments planned for the future. Extensive work has also been done in detecting leakages of compressed air, which makes up about 20% of the plant's electrical-energy demand. This accounts for 3% of the savings alone.
Radiator production & the bigger picture
Since 80% of the environmental impact of many of our products occurs before they leave our factories, we are happy to see that our continuous investments yield a meaningful result.
Christian Richter, Plant Manager at Meiningen comments: "We're very proud of the savings we managed to realise in our radiator production. Energy reduction is obviously good news for our business but also good news in a wider sense. The addition of the new laser-welding module alone saves the same energy every 5 days as an average German home uses in a year. Everything that anyone can do to reduce energy consumption is good news."
Learn more about our commitment to a more sustainable production