Sustainable manufacturing: recent achievements in our production facilities
In addition to our indoor climate comfort solutions, our people and the communities in which we operate, our production is one of our main focus areas on our journey to a more sustainable future. We constantly strive to improve our production and delivery processes so that we can achieve a more sustainable manufacturing in our production facilities worldwide. In 2022 our combined efforts already allowed us to generate a lot of impact, which only motivates us to keep improving in 2023.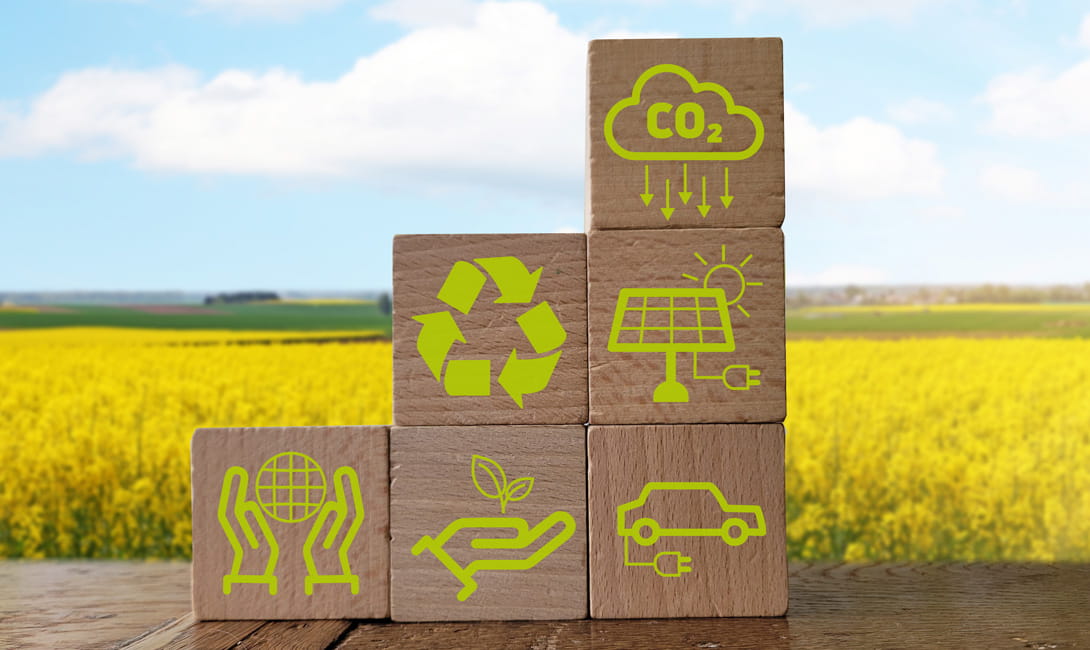 Reduced water consumption
Water is one of our most precious resources. Although we may think it will always be plentiful, according to the WWF, by 2025 two-thirds of the world population may face water shortages
(1)
. To help prevent this, we are very conscious of the water consumption in our factories. At our Yangzhou plant in China, for example, 2 sets of blowing devices were installed that help to recycle and reuse water on the one hand and reduce the water consumption on the other hand. This in turn also reduces the amount of contaminated wastewater and the amount of chemicals that need to be used.
In Brescia (IT) they ended the year with the installation of an evaporator implant that collects all the wastewater from the production and automatically separates the water from the waste. The water is then reused for the washing machines, which allows for a remarkable savings of about 100.000 litre water per year.
In our Zonhoven (BE) plant too, water is part of sustainable manufacturing. There they updated the membranes of the ultrafiltration module and replaced 4 leaky heat exchangers to reduce water consumption, wastewater and chemical usage. On top of that, old leaky taps in the sanitary areas were replaced by automatic taps which helped to save up to 90% tap water.
Gas consumption & heat recovery
Just as we try to reduce the consumption of water, we do the same for gas and heating in the context of sustainable manufacturing. In Ochtrup (DE), for example, gas consumption was reduced by repairing and improving the heat recovery in the crosslinking department. Heat recovery is also being studied and improved in other factories. Additionally, various plants are in the process of reducing usage of natural gas, either by replacing gas emitters by electric emitters or, as in Diemlach (AT), by planned updates to the shrink oven (2023) and steam generator (2024).
Efficient energy use for sustainable manufacturing
In order to further optimise our daily energy consumption, multiple plants, among which those in Biache (FR), Diemlach (AT) and Rybnik (PL), have implemented an energy monitoring system. Moreover, in many production facilities machines are completely shut down when they're not being used and old machines are replaced by new, more efficient ones. In Meiningen (DE), for example, switching off PL1 and PL2 cooling during downtimes results in a reduced energy consumption of 110.000 kWh per year. Also, at Meiningen the switch from a CO
2
laser to a diode laser in PL2 produced remarkable results. In one working day this allows us to save more than 700 kWh, which in 5 days amounts to more energy that an average German household needs in an entire year.
Renewable energy with solar panels
To further reduce the usage of traditional energy sources, several of our plants have installed or plan to install solar panels in the near future. At Yangzou, for example, 4280 solar panels have been installed on the roof of our plant in collaboration with the local government. Eva Wu, Plant manager, says: "We are very proud of this project because it brings great benefits to the plant and society. Our plant is in an area rich in solar energy and our new installation will help to alleviate the pressure of local power supply in the peak season. Moreover, it supports energy cost saving, emission reduction and the improvement of the environment."
Less plastic
Plastic pollution is also an important environmental issue. That's why at our Sigarth plant (PL), for example, they stopped buying water in plastic bottles and started the process to decrease the amount of PE film used on each article.
Sustainable manufacturing under LED lighting
Most of our plants have started replacing old lighting by modern LED lamps which use much less energy to provide the same amount of light. In Vienenburg (DE), for example, the LED coverage in the plant increased from 60 to 85% in 2022, accounting for annual CO2 savings of as much as 71 tonnes. The LED coverage is planned to increase to 99% in 2023. In Diemlach they managed to save 60% electricity by replacing 80% of the old lights with new LED lights. The remaining 20% is planned for 2023.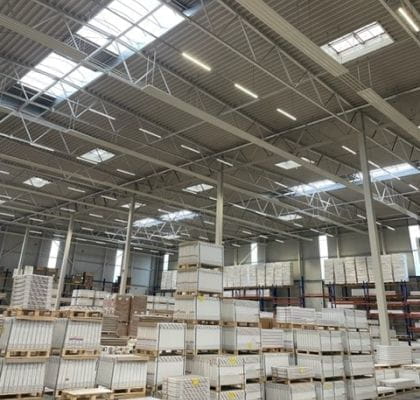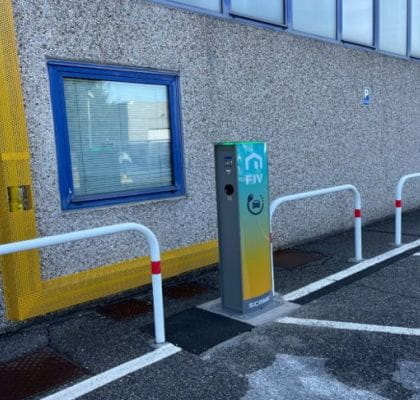 Electric charging points
On top of changing our own car policy to favour electric cars, the majority of our plants now also have electric charging points. In Vienenburg, for example, 8 car charging stations are being installed, in Markaryd we have 10 points, in Ochtrup 6, in Sankt Barbara 4 and in Diemlach 5. The Biache plant and Brescia plant each had their first point installed in 2022. In Brescia there are plans to install 3 more in 2023 and also Yangzou is planning to install 5 charging points before the end of the year.
Learn more about our commitment to a more sustainable future
Sources



1. https://www.worldwildlife.org/threats/water-scarcity