Delta column radiators: a powerful and elegant match for every interior
Where classic style meets modern production technology, that's where the Delta column radiators come to life. This elegant design radiator has, over the years, become a fixed value in our product range and is still gaining popularity. The combination of a retro look, available in a wide variety of dimensions and colours, with a high heat output proves to be a great match for both new build and renovation projects, whether finished with a classic or modern interior.
Laser-welded column radiators
One of the reasons that the Delta column radiators are so popular is the precision laser welding method that's applied during production. This unique technique was jointly developed by the University of Stuttgart and the Frauenhofer Institute. The laser welding allows for a very precise production process and eliminates all weld joints, resulting in a guaranteed flat surface.

On the exterior this subtle weld contributes to a smooth and visually appealing look. On the interior of the column radiators, the laser welding prevents excess welding residues from accumulating and reduces the risk of friction and corrosion. The result is a column radiator that lasts longer.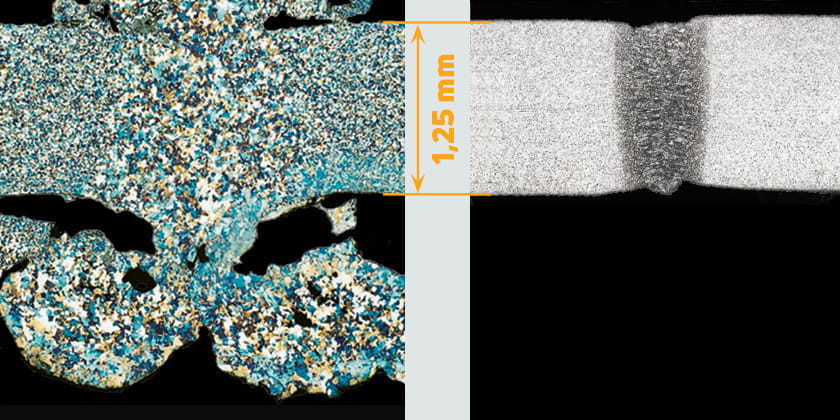 D-shaped profiles
The Delta column radiators are named after their D-shaped profile pipes, which are flattened at the front and rear. These not only give the radiators a unique look, but, together with the optimised spacing, also improve their performance by up to 10% compared to a conventional round pipe. The D-shape gives the pipes a significantly larger circumference, resulting in an increased surface area that is able to provide more heat output.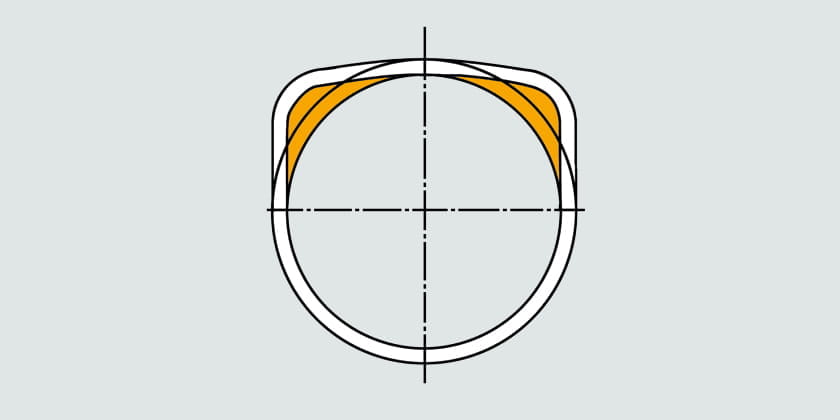 As the warmth is distributed across the vertical columns, Delta column radiators heat the room with a high share of radiant heat. This not only offers a sense of comfort but also means that the column radiators can be used in a
low temperature heating system
. When sized correctly, they can provide sufficient warmth to meet the heat demand even at low temperatures.
Apart from performance, the Delta column radiators also offer an advantage in terms of maintenance. They are very easy to clean thanks to the large distance of 50 mm between the D-shaped columns. This is particularly important for use in hospitals, laboratories, medical practices, care facilities, etc.
Find out more about the use of Delta column radiators for specific hygiene requirements
Wide range of column radiators
Another reason for the popularity of the
Delta column radiators
is their suitability for a wide range of projects, ranging from kindergartens, schools and hospitals to commercial as well as private residential buildings. Although these radiators are primarily intended for the renovation market to help preserve the classic atmosphere of older buildings, they blend in just as well with modern architecture.
Moreover, the Delta column radiators are available as a 2-column unit with a depth of 63 millimetres up to a 6-column unit with a depth of 215 millimetres. Such a large assortment allows our customers to choose exactly the radiator they want and adapt it to specific spatial conditions and other requirements, which can be especially demanding in
renovation
projects. Available heights range from 300 to 3000 mm and lengths from 200 to 2500 mm. On request, any height between these parameters can be delivered with an accuracy of a millimetre, so that the radiator can be installed without having to make any changes to the existing pipe network.
The standard colour of the Delta column radiators is white (RAL9016) but they can be produced in up to 70 different colours. So if black, green, blue or red is a better fit for the interior, then the column radiator can be adapted to blend in perfectly or stand out as an eye-catcher.
Find out more about the various colour options
From castle to cottage with the castle valve
For those who want to add a stylish finish to highlight the retro look of the Delta column radiators, there is the castle valve. This
lock valve
consists of a valve with preset and a lock knob, which regulates the valve manually. The
castle knob
functions as a handwheel. The valve is fitted with an insert that has a hidden preset. As accessories bend and nut, return valve and nipple are also available.
The castle valve is made of polished and lacquered brass. It's often used in, for example, listed buildings or projects where it's a priority to preserve the old style. A nice example of this is the renovation of a former farm, dating back to the 17th century, in the Swedish province of Östergötland. Here, the owner of the property restored a couple of old radiators to heat the farm's veranda and installed castle valves as a finishing touch to highlight the radiators' classic elegance.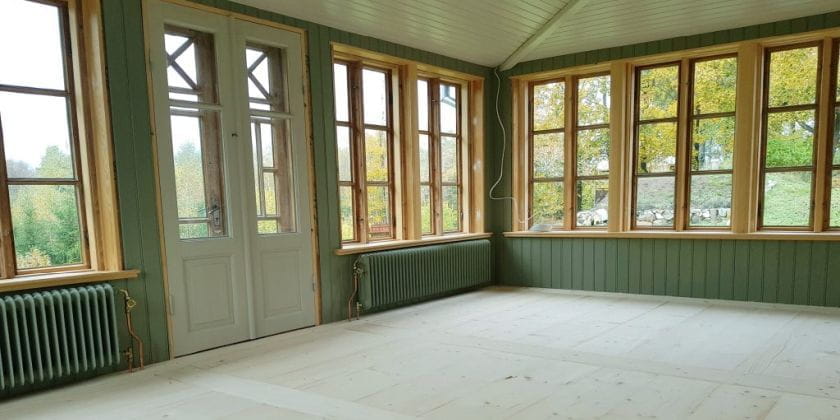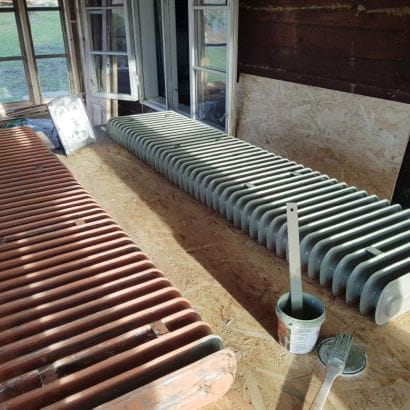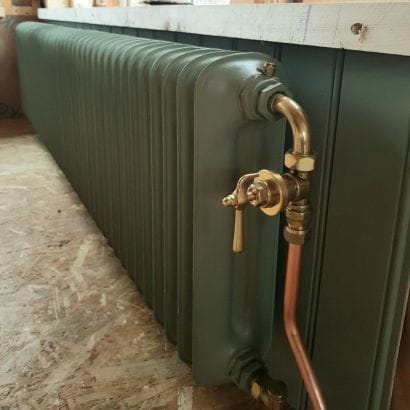 Heating 350 m2 with Delta column radiators

A great example of the versatility of the Delta column radiators is the venue in Berlin Kreuzberg. Here the digital magazine 'Freunde von Freunden' heats their event space of almost 350 square meter with a total of 15 Delta Laserline column radiators.

The open space is characterised by unplastered walls and two ceiling-high fronts with mullioned windows, which allows it to retain its industrial character. The Delta column radiators are installed under the large windows to help emphasise the spatial impression of an old factory. The radiators for this project were made to measure in 3 and 4 column designs with 500 or 600 millimetre overall heights in RAL 9016 Traffic White.

Fabian Dieker, Management FvF Friends Space, comments: "The installation of the radiators could not have been easier, as they were individually adapted and manufactured to our needs. Nothing had to be changed in the existing pipe network either. This allowed us to cope with the time pressure during the renovation work. " The room had already been equipped with tubular radiators before, which underlined the loft character. So it was logical to equip it with such radiators again. Dieker continues: "Visually, the Delta Laserline series with its clear design fits in very well with the furniture of our interior design partners, the high ceilings, windows and bare walls. In general, it creates a very pleasant, homely and efficient radiant heat, which we always appreciate and which underlines the living room charm of Friends Space at our events."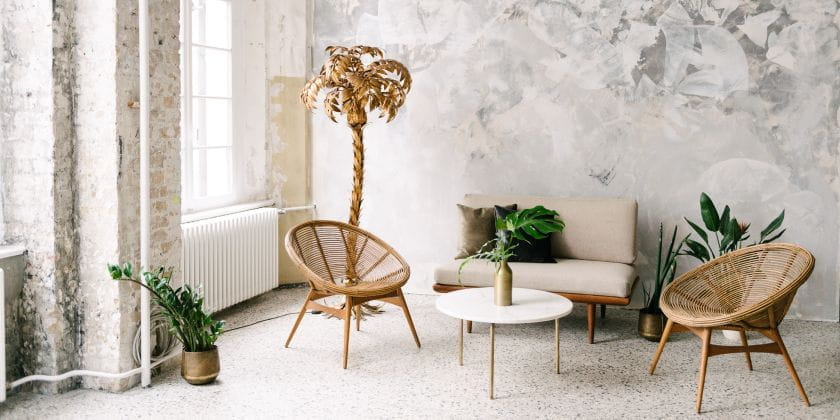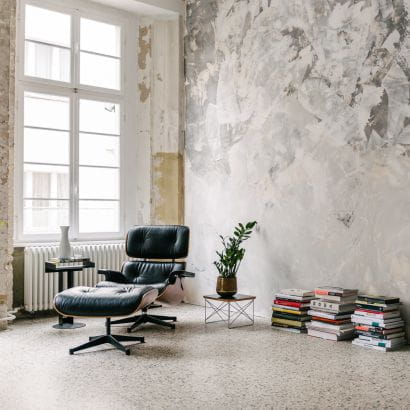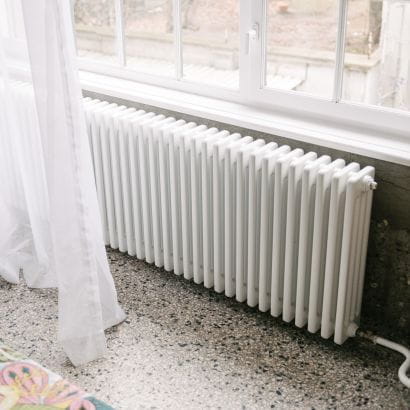 Discover our complete range of column radiators.