Heating public buildings with the Purmo Flex radiator
Public building projects tend to be quite challenging as every building has its own special character and requirements. Not to mention all the different rules to take into account and unforeseen circumstances, which all together don't make the planning and construction of a public building any easier. So, if we can do something to facilitate this kind of building projects, we're happy to oblige.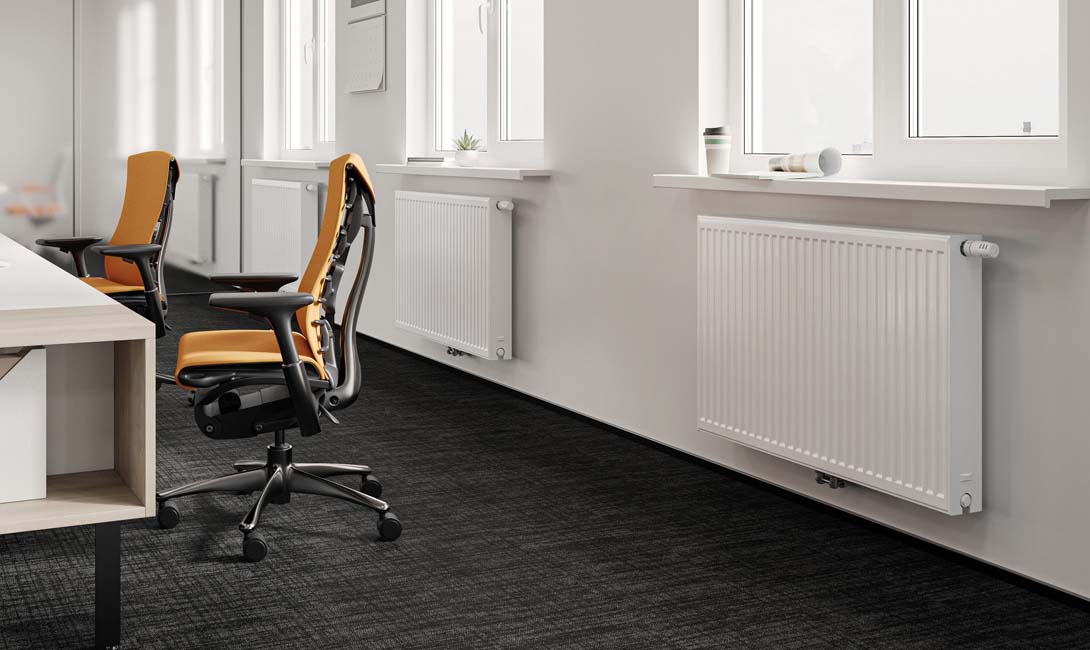 Flexible heating solution
Because of their varying usage, public buildings often have different requirements. This also applies to the energy management and heating system. To ensure optimal indoor comfort, it's therefore important to get everything exactly right at the planning stage. However, everyone involved in the construction business knows that there are often changes during the construction phase. Those changes require flexibility on the part of all parties involved, but also on the part of the products that are used. That's why Purmo
Flex
is such a great fit for public buildings. It offers a flexible heating solution that's easy to install and adapt whenever necessary.
Pre-installation
Purmo Flex is ideal for pre-installation. First of all, the central connection considerably simplifies the arrangement of the pipes in the construction phase. On top of that, all multi-layer radiators have the same connection dimension, which means the connection pipes can easily be pre-mounted centrally under the window. Even if planning changes occur during the construction phase, no changes to the connection pipes are necessary. The same goes for situations where the structural conditions or heating loads change.
Quick installation
Using the Purmo installation template the complete heating pipe network can be installed without mounting the radiators and even the function test and flushing of the pipework are possible without
radiators
. Once everything is ready, the installation of the Purmo Flex is carried out quickly and without any problems thanks to the middle connection, which calls for less measuring than a standard radiator.
Last-minute changes
Based on the proven 6-connection technology, the Purmo Flex has a centrally positioned integrated valve set that makes it possible to swap the valve from the right to the left side. This freely selectable
valve
position gives Purmo Flex users the freedom to easily make changes during installation.
Readily available designs
In addition to a great technical flexibility, the Purmo Flex also offers practical and aesthetics flexibility. It's available in three different designs (flat, profiled and fine-profiled), each of which come in a variety of dimensions and colours, so that this radiator blends in perfectly with any interior design. Additionally, the freely selectable valve position also means that you don't have to wait for the delivery of a special left-hand version and can have the radiator up and running in no time.