Indoor comfort in 400 apartments
Quartier Bleu
, a prestigious residential project forming a completely new district, rises along the canal basin just outside the center of Hasselt, Belgium. Such a project requires state-of-the-art HVAC expertise. HVAC contractor
Future Clima
appealed to Purmo. Together they provided around 400 apartments with a smart total solution for indoor climate comfort.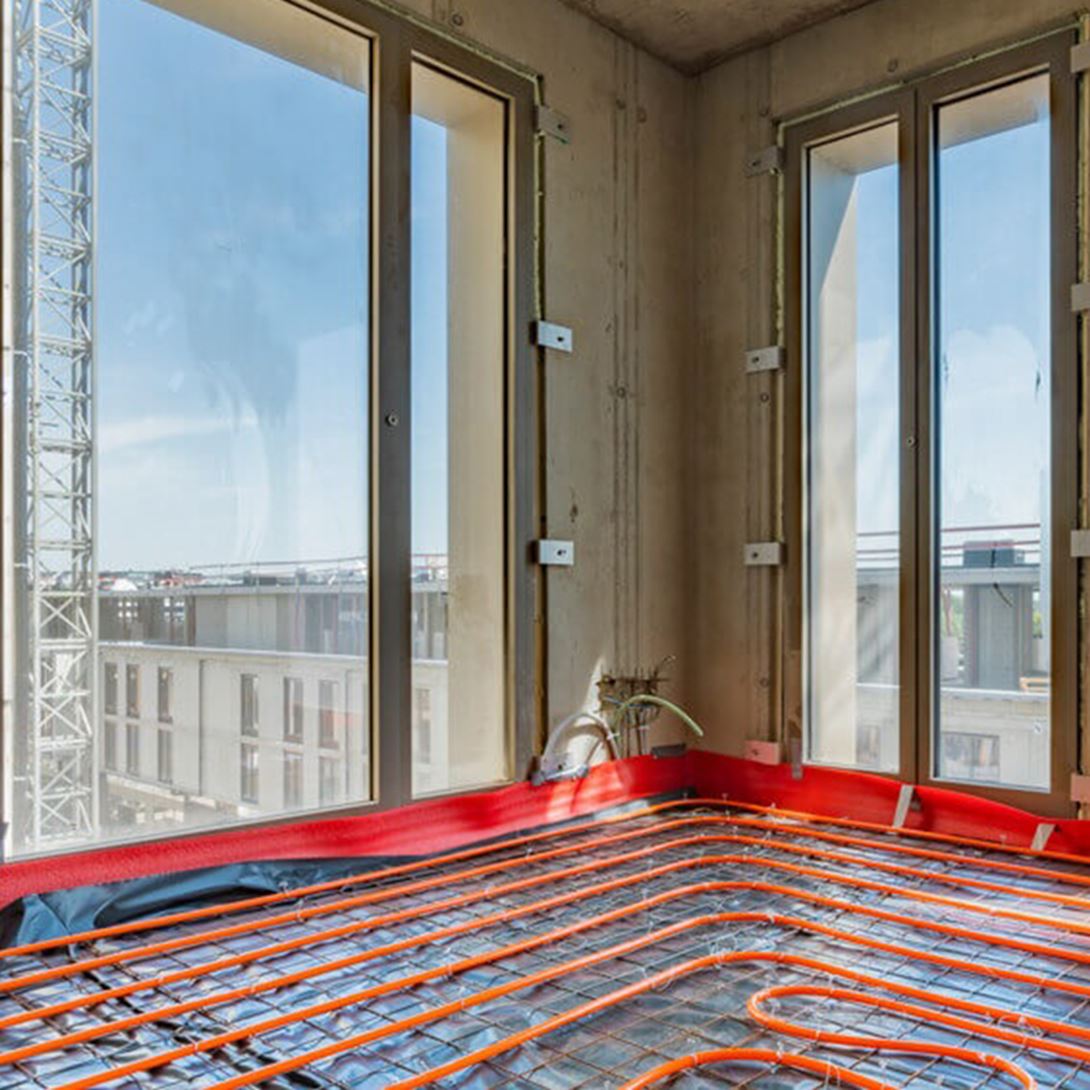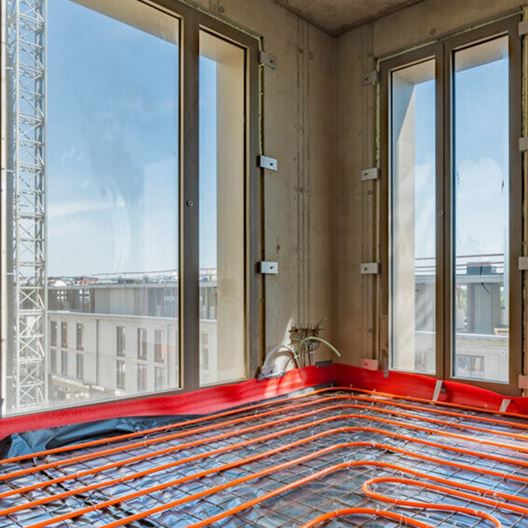 Total indoor climate comfort solution: underfloor heating and electric radiators
All apartments are equipped with Purmo underfloor heating, combined with an electric radiator in the bathroom. Zone control is offered as an option. The end user thus has a modern system, perfectly adapted to his comfort requirements. The underfloor heating is always linked to a heat pump. In a first phase, a neutral circle with dry coolers was made for this, which was distributed over the underground parking and circles up to all apartments. Each block is therefore given its own heat exchanger in the basement.
Human and technical expertise
Tim Claes, co-manager of Future Clima says:
We have been working with Purmo for a while. They put the same value on product quality and comfort for the end user as we do. Purmo also has the necessary technical expertise. From the very beginning, they contributed their thoughts on the most efficient and comfortable total solution. They are also very transparant when it comes to the outputs supplied by their systems. Simulations on different types of apartments, carried out by the Purmo technical manager, confirm the figures. Both for heating and (passive) cooling.
Total provider
Christophe Raes, Account Manager Projects at Purmo, confirms this efficient collaboration.
At Purmo it is essential for us to contribute to sustainable indoor climate solutions. We think along with the installer and point out the side effects of, for example, underfloor heating. We insist on building promoters to take this into account when choosing controls, floor finishing and apartment design.
Top materials
The Pexpenta floor heating pipes are flexible, so that the bend radius can be taken fairly short. On the acoustic sound mat, which is on top of the thermal insulation, Purmo technicians apply a PE film on which the sturdy steel wire mats are laid. The tubes are fixed on the steel wire mats without piercing the vapor barrier or the acoustic mat. This is very important to maintain the proper functioning of the acoustic insulation. In addition, Object Line distributors in stainless steel, equipped with the necessary flow meters, temperature meters, fill / drain taps and vents. All installations are tested under pressure and have their own manometer, so that any pressure problems can be detected immediately.
Comfort for the end user is central
The underfloor heating is combined with an electric radiator in the bathroom in each apartment. Christophe Raes states:
As an additional heating, electric heating is simply the most comfortable solution. Residents who opt for the central Touch E3 zone control can also control the heating remotely via a handy app, so that the bathroom is warmed up well in advance, for example, when planning a moment of relaxation.