Hospital hygiene and comfort at Karolinska University Hospital
The new Karolinska University Hospital in Solna has been developed with a focus on patient integrity, safety and comfort. That is why they chose Purmo Hygiene radiators – 5,000 of them. Once again, Purmo Hygiene proves to be a valuable part of a very worthy project.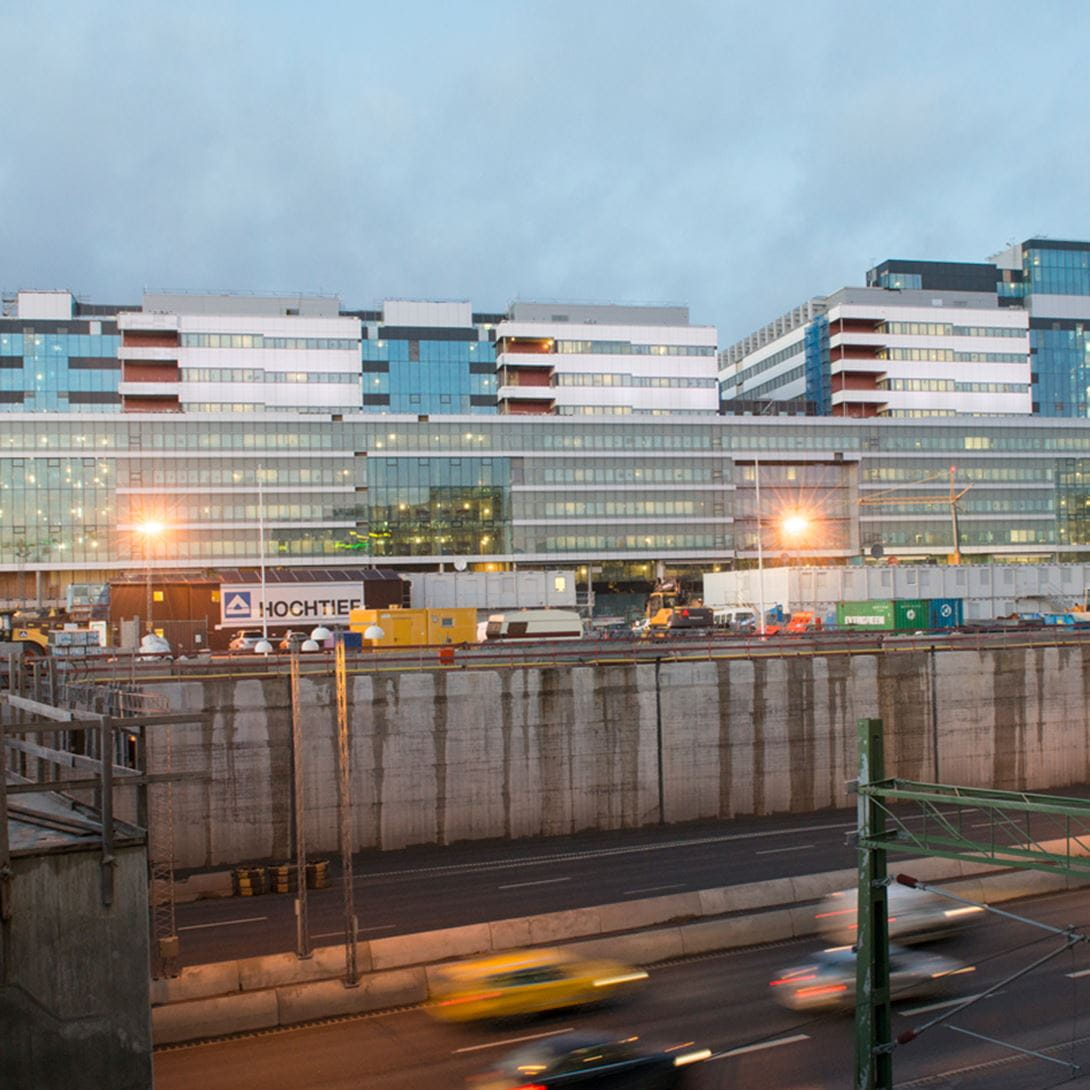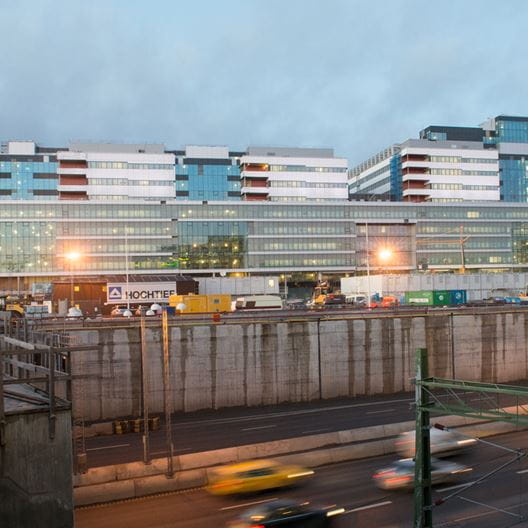 Visit central Stockholm. You will be amazed at the range and beauty of the city's buildings, not least the magnificent Karolinska University Hospital. This complex comprises 630 departments, the latest addition being New Karolinska Solna, which was completed in 2017. Attention to detail is crucial in a building that takes care of the health of the city's residents.

This was why the consultants for the project put great emphasis on the requirements of the hospital's heat sources. The New Karolinska Solna is located right next to the Karolinska Institutet, one of the world's leading medical universities, on the outskirts of Stockholm. The environmentally certified hospital covers an area of 330,000 m², spread over 12 floors, 630 departments and 36 operating rooms. Understandably in a project where hygiene can be a matter of life and death, only equipment that meets the highest standards can be considered. That is why they chose 5,000 Purmo Hygiene radiators.
Immaculate specifications
Purmo Hygiene are the highest performing radiators that do not feature convection slats, side plates and top grilles. This facilitates quick access to all parts of the appliance for easy and thorough cleaning – an important aspect in any good hospital. The hospital's main building was awarded "Gold" in the Environmental Construction category in the Swedish ranking system for environmental performance. Based on the indoor environment, building materials and energy efficiency, the project was undertaken. Costing SEK 14.5 billion (€1.5), it is one of the largest projects in Swedish history, commissioned to the construction company Skanska. In collaboration with the British investment company Innisfree, the facility has also secured Gold standard from Leadership in Energy and Environmental Design (LEED). This is an international environmental rating for the global assessment of a building's environmental impact, including energy efficiency. It is a proud achievement for the hospital, as the energy supply is also environmentally friendly, in the form of self-generating geothermal energy and other renewable energy. The energy supply is a combination of locally generated electricity and heating/cooling, whereby the energy comes mainly from a heat pump installation. This innovation includes approximately 140 boreholes at a depth of approximately 220 metres, and it is able to store heat from summer to winter, and cold from winter to summer.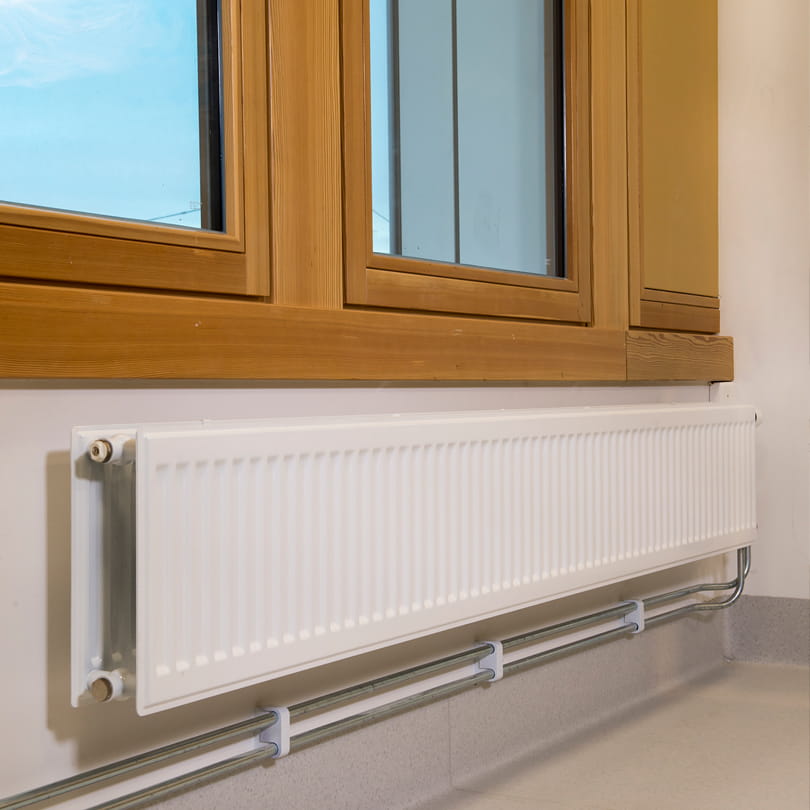 Energy, efficiency, skill
The facade was also created with a focus on efficiency, with, among others, the installation of "smart" windows that let in sunlight all year round. These windows prevent heat and cold from entering during the summer and winter months respectively. Other examples of energy-saving solutions that reduce energy and power consumption are light and motion controlled lighting, motion controlled ventilation, a charging station for electric cars in the garage, and a recycling station with up to 32 sorting units. New Karolinska Solna has been developed with a focus on a patient's integrity, safety and comfort. Thematic care will be offered at the hospital, which means that various medical experts and specialists work as a team and visit the patient, instead of the patient having to move between different departments. The radiator heating system in the entire building was designed with the patient in mind. Once again, Purmo Hygiene proves to be a valuable part of a very worthy project.