Over 2300 Purmo radiators efficiently heat Gothenburg's newest landmark
The City Gate building is not just a new landmark in Gothenburg. With 36 floors and 144 metres, it's the tallest office building in the Nordics. Moreover, it's a building that cares and aims to be a leader in all areas of sustainability, from people's health and wellbeing to sustainable construction and the improvement of the area. As a leading supplier of sustainable indoor climate comfort solutions we were happy to contribute to this impressive project with almost 2300 Thermopanel V4 radiators and 100 ThermoCon convectors that together will ensure energy-efficient heating of this office tower.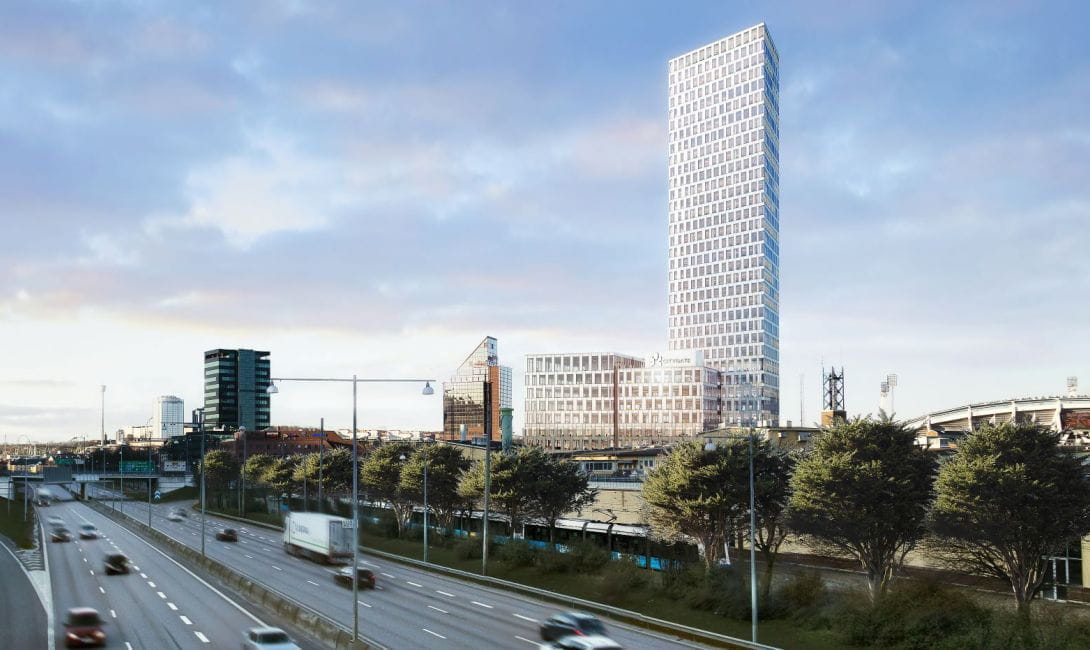 City Gate: a building that cares
Created on the drawing board of the Danish agency Henning Larsen Architects, City Gate has become a large, open building with great attention to everyday experience. It has a wide base of 10 floors that accommodate, among others, co-working and conference spaces, an entrance hall, a restaurant, cafes and a green terrace. There are also floors of up to 2,600 m2 for larger tenants. On top stands a 26-floor story tower with 800 m2 per floor for open and flexible office spaces.

At first sight City Gate is featured as a tall, modern construction, but it's also a building that wants to be ready for the future and take responsibility. 'City Gate is a building that cares. It's inclusive and takes social responsibility to contribute to a better everyday life for people, both in the local area and in other places', says Matilda Moberg, sustainability manager at Skanska Fastigheter Gothenburg, the constructer responsible for this project(1).

Together with the city of Gothenburg, City Gate has developed a comprehensive sustainability plan including a series of projects that aim to counteract exclusion among young adults. On top of that, City Gate is going to be environmentally certified by LEED®. This means that it must fulfil a variety of criteria related to sustainable construction and improvement of an area with the aim to create conditions for the future tenants to live sustainably.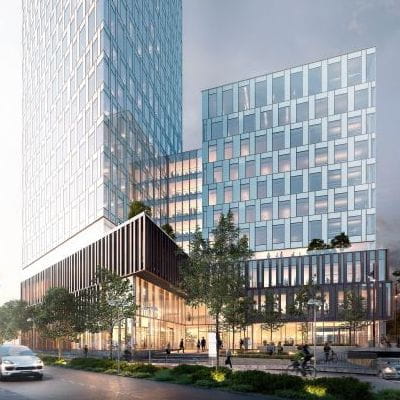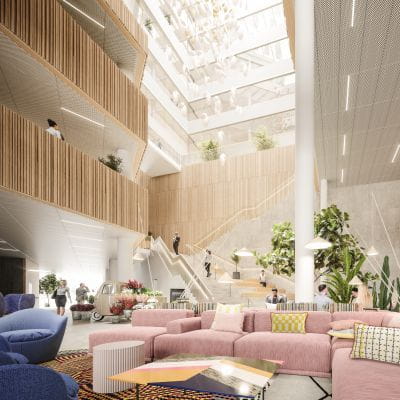 Thermopanel V4 for energy-efficient heating
An important factor that allows tenants of City Gate to live sustainably is energy-efficient heating and cooling and the creation of a comfortable, yet sustainable indoor climate. Purmo was more than happy to contribute to this with a total of 2,282 Thermopanel V4 radiators and about 100 ThermoCon convectors, installed throughout the building.

Håkan Danielsson, Sales Director at Purmo Sweden, says: 'We have a longstanding relationship with the contractor of this project, Högbergs Rör. They feel confident to work with us because they know we always help them to find the best products and solutions to create a comfortable indoor climate. That was also the case for City Gate. They followed our advice to install Thermopanel radiators and ThermoCon convectors to ensure energy-efficient heating as well as a comfortable indoor temperature.'

The Thermopanel V4 panel radiators were delivered with a preinstalled Flamingo valve insert that ensures accurate pre-setting and has excellent responsiveness to temperature changes and flow demands for optimal and energy-efficient operation. The ThermoCon convectors, in turn, offer a good heating solution for rooms with floor-to-ceiling windows. They are small with a height of maximum 300 mm yet very efficient since they combine a large heat output with short heat-up and cool-down times. This way tenants experience optimal indoor climate comfort, can enjoy the view and keep their energy use in check at the same time.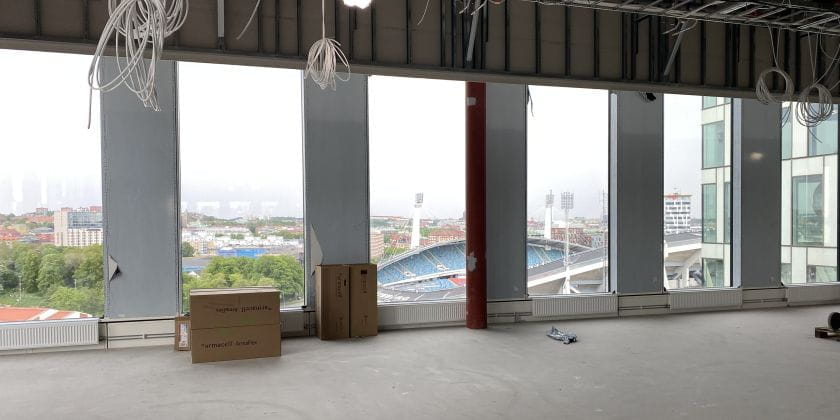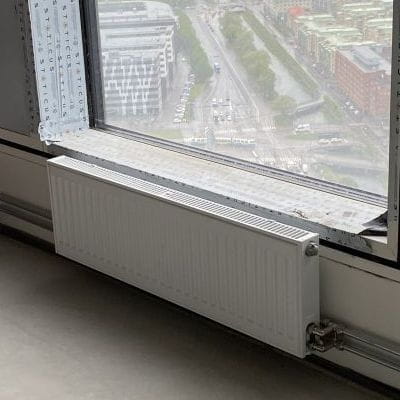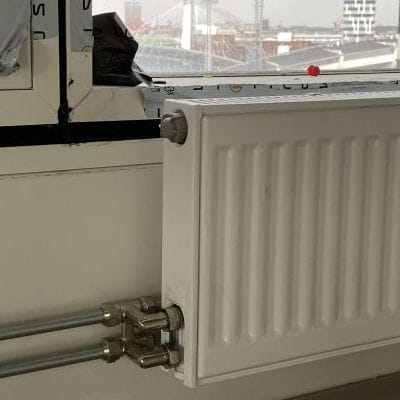 Sustainable indoor climate
As most buildings in Sweden, City Gate is connected to a district heating network. This already means reduced carbon emissions and improved building energy ratings. The right heat emitters only add to an efficient use of energy and help to create a sustainable indoor climate. The icing on the cake for this project is the use of Purmo's
Evosense thermostatic head
. Evosense is a self-actuated adjustable thermostat that offers the best possible regulation of room temperatures.
Håkan says: 'We are the only one in Europe who offers a thermostatic head with a minimum and maximum set value of the customer's choice. In the City Gate project the maximum temperature is set to 21°C. This has several advantages. It prevents a large temperature difference between the various rooms and floors in the building. It's for example not possible that one floor is heated to 23°C, while another would only get up to 19 or 20°C. Moreover, this temperature limit prevents overheating of the rooms, which has a positive effect on the productivity of the tenants and also limits their energy use and thus the impact of the building on the climate.'
Curious to see how Purmo's
indoor climate comfort solutions
and
services
can contribute to your project? Don't hesitate to
contact us
.