Home renovation: how to create a comfortable and efficient indoor climate
Home renovation is a great way to improve the comfort, looks and/or safety of a house. In addition to this, renovating an old house also creates a great opportunity to update the existing heating system. This allows you to bring it up to par with the energy norms that are getting stricter in most countries and enjoy a comfortable room temperature all year round.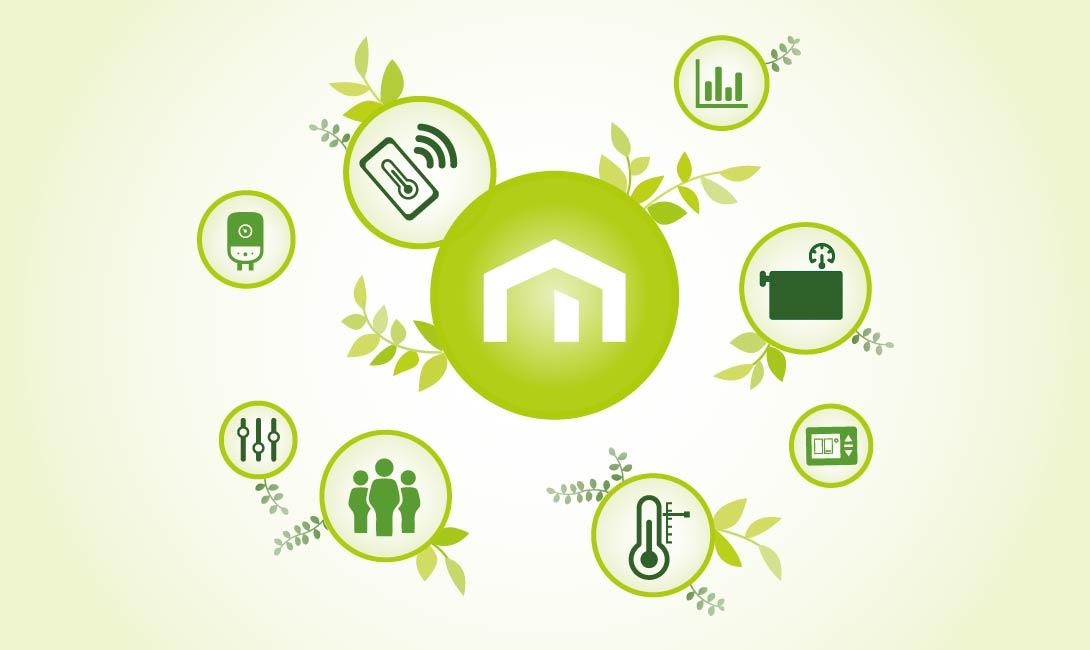 Optimal indoor comfort
One of the main challenges when tackling the heating and cooling system in a home renovation is to find a solution for all the residents because optimal indoor comfort often differs from person to person and room to room. On top of that, global warming and the corresponding energy consumption objectives call for a sustainable solution that not only creates a comfortable but also an energy-efficient indoor climate.
Environmental engagement
When renovating an old house, it's often worthwhile to take a closer look at the heat generation and combine an efficient heating system with renewable energy. That's why demand for heat pumps is rising, which in turn creates a need for heat emitters that are compatible with low temperatures. This can be underfloor heating, but also, for example, an ultra-low temperature radiator, such as the fan convector Ulow-E2. Even standard radiators can be used to enjoy an eco-friendly and comfortable room temperature as long as they are configured correctly.
Room temperature control
In addition to an optimisation of the heat generation and emission, the optimisation of the room temperature control helps to significantly reduce CO2 emissions. The ITG Institute for Building Systems Engineering in Dresden calculated that if the entire heating system is optimised when renovating an old house CO2 savings can reach up to 3,45 tonnes per year. An important step forward in the fight against global warming and all the more feasible thanks to the Touch E3 zone control system that allows you to manage heat comfort in every space separately for both individual comfort and optimal energy-efficiency.
Adapted heating solutions
Renovating an older house often includes improved insulation, which in turn will positively affect the demand for energy, especially when heating solutions are adapted to the specific needs of a space. Underfloor heating, for example, is great for downstairs or rooms with high moisture levels such as the bathroom, where you can then add a purely electric towel warmer for a quick temperature boost whenever it's needed or to dry a wet towel after a shower. Low temperature radiators are perfect for the bedrooms to provide flexible heating, for instance when children use their room to study. Or if you want an eyecatcher to finish of your home renovation, a design radiator is the perfect combination of looks and functionality.
Electric heating
In spaces that don't have a hydronic heating system you can easily create a comfortable room temperature with a modern electric radiator. If you can connect these radiators to an electric storage tank powered by solar panels, you can optimise the use of renewable energy when renovating your home. Another win for the planet and a great way to decrease those energy bills since you're not paying for the power supply of your electric radiators.