Kitchen renovation: 3 heating options
Renovating a house can really increase its resale value. If you don't have the time or the budget to tackle the entire house, a kitchen renovation is a great place to start. After all, this is the warm and cosy heart of the home. But how can you make sure your kitchen is properly heated and you're kept comfortably warm when cooking, entertaining guests or helping the kids with their homework? Here are a few heating options worth considering.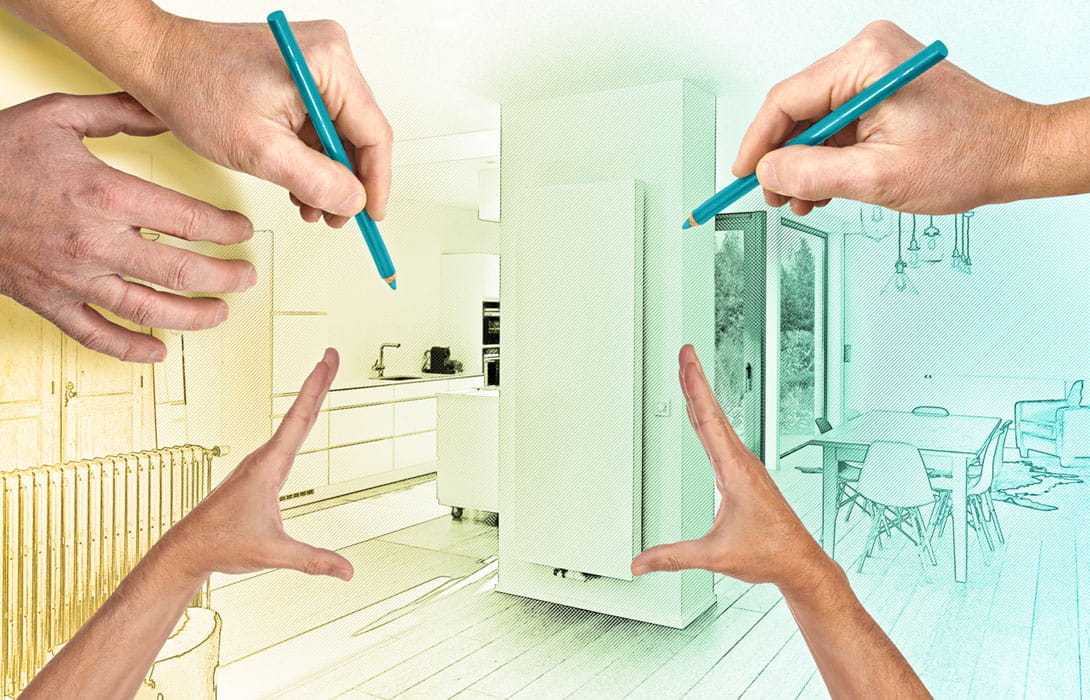 Radiator
Radiators
are still one of the most common ways to heat a room. So, when you're thinking about a renovation, new kitchen radiators might just be the perfect fit. Especially since hydronic and electric kitchen radiators are now available in various styles, shapes and colours. Just think of our
design radiators
which are easy to install and allow you to add a creative element to the room in no time.
In addition to the design, make sure you also consider the positioning of your kitchen radiator. This can get tricky as the kitchen generally has limited available wall space, with kitchen cupboards and a variety of appliances taking up most of the walls. So, if installing a kitchen radiator under the window isn't possible because your kitchen cabinets or work surface have claimed this space, don't be afraid to think outside the box and opt for one of our
vertical designer radiators
. The vertical kitchen radiators are optionally available with a stainless steel towel rail, e.g., for drying dish towels.
Plinth heater
In case you want to use the valuable wall space for different purposes, a plinth heater is a great alternative to a kitchen radiator. The heater is very compact, extremely efficient and designed to fit into the plinth under the kitchen cabinets. This provides you with ample flexibility in the design phase of your kitchen renovation. Moreover, it's a great long-term heating solution because even if you're renovating your kitchen, the plinth heater can easily be replaced and integrated in a new design.
Underfloor heating
A third heating option is underfloor heating. In case of a kitchen renovation this is especially interesting if you're planning an extensive renovation that allows you to break up the floor and run the pipework. Similar to a plinth convector,
underfloor heating
not only frees up valuable wall space, but is also very efficient as the underfloor heating can be operated with very low flow temperatures.