iVector S2 - A new generation of fan convector
Designed for a more responsible future, the iVector S2 offers many advantages. Firstly, it maintains a higher heat output at lower system temperatures than competitive products. Secondly, the combination of low water content and axial fan mean it responds more quickly to fluctuations in room temperature. Finally, its compact in size and can offer many installation options such as wall mounted with or without feet, wall recessed, ceiling mounted and ceiling recessed.


| | | |
| --- | --- | --- |
| | | |
| Compact Size | Higher Heat Outputs | Saves Heating Time |
The iVector S2 works well with condensing boilers, but is also perfectly suited for use with heat pumps, which are a more sustainable and lower-carbon alternative to condensing boilers, as they operate most efficiently at low temperatures below 45°C.

Wall Mounted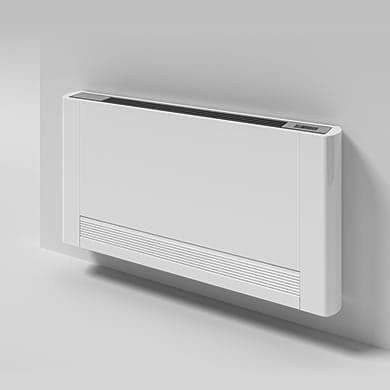 Ceiling Mounted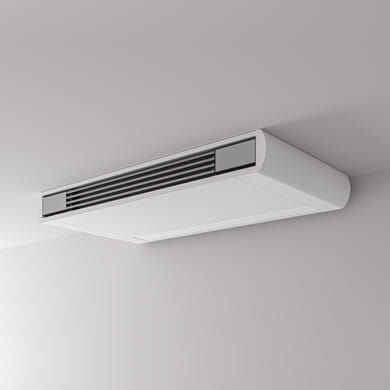 Wall Mounted w/feet
Ceiling Installed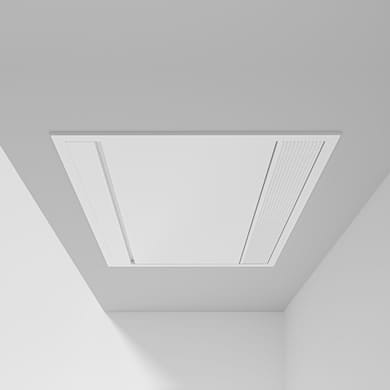 Wall installed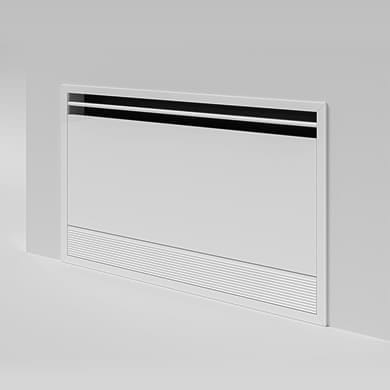 Product Brochure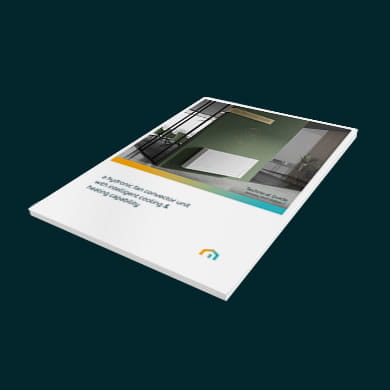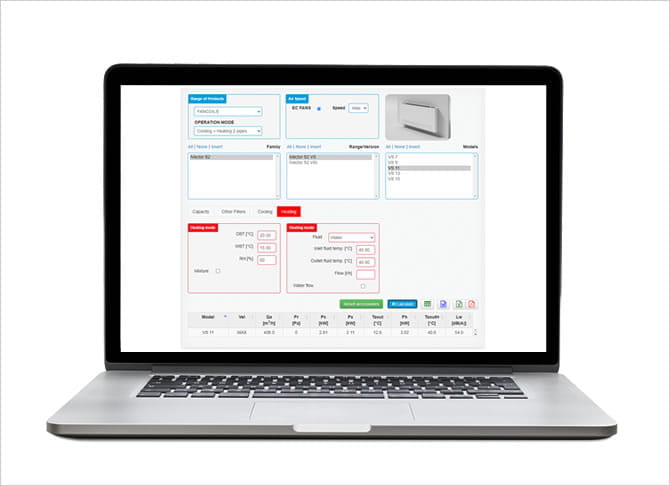 Product Calulator
- Easy to use Heat-and Cooling Output-Calculation

- Download Results as pdf

- Quick Overview
While fan convectors like the iVector S2 are a popular choice for use in commercial buildings such as offices and hotels, they are also ideal for schools, retail and many other commercial premises. However, more and more frequently fan convectors are also being installed in private homes. The iVector S2 can be used not only in new build projects, but also specified for renovation work. No matters what the requirements, be it a new or old building, the whole premises or individual rooms, the iVector S2 has multiple options for installation to meet the needs.
Fan convectors in commercial properties
Ranging from hotels and schools to office developments and churches, there are all kinds of commercial applications that require rapid heating and cooling of large areas. The most flexible and efficient solution is a fan convector as this heat emitter provides high outputs in low-temperature heating systems (e.g. 35°C), has unmatched short heat-up times and can easily be installed anywhere.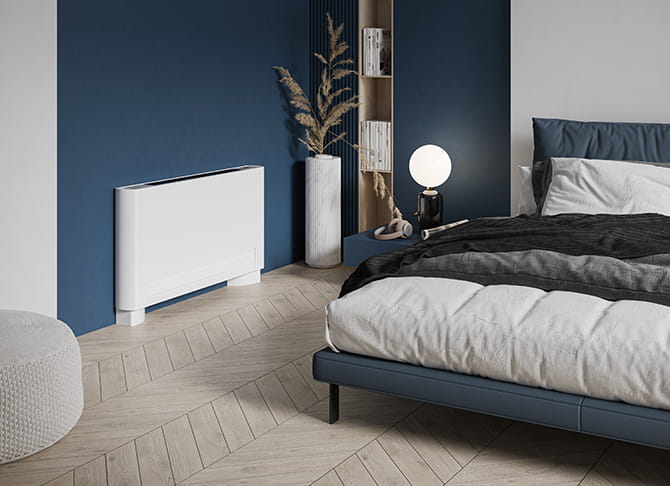 Fan convectors in domestic properties
Whether you're renovating or venturing out on a new building project, nowadays efficiency and sustainability are key. Among other things, this entails a heating solution that reduces your dependence on finite energy sources, cuts emissions and works at lower temperatures to improve system efficiency. Fan convectors fit this bill perfectly and since they can offer both heating and cooling, they are the ideal solution to enjoy a comfortable indoor climate all year round.