Electric heating: greener than most people think
Even in 2022 heating with electricity still has an image problem and is therefore often met with scepticism by the end customer. However, this image has little to do with reality. The rethinking of energy production and the associated legal regulations are driving technological development in the heating market. And in times of well-insulated, energy-efficient houses modern electric heating systems score points on many levels.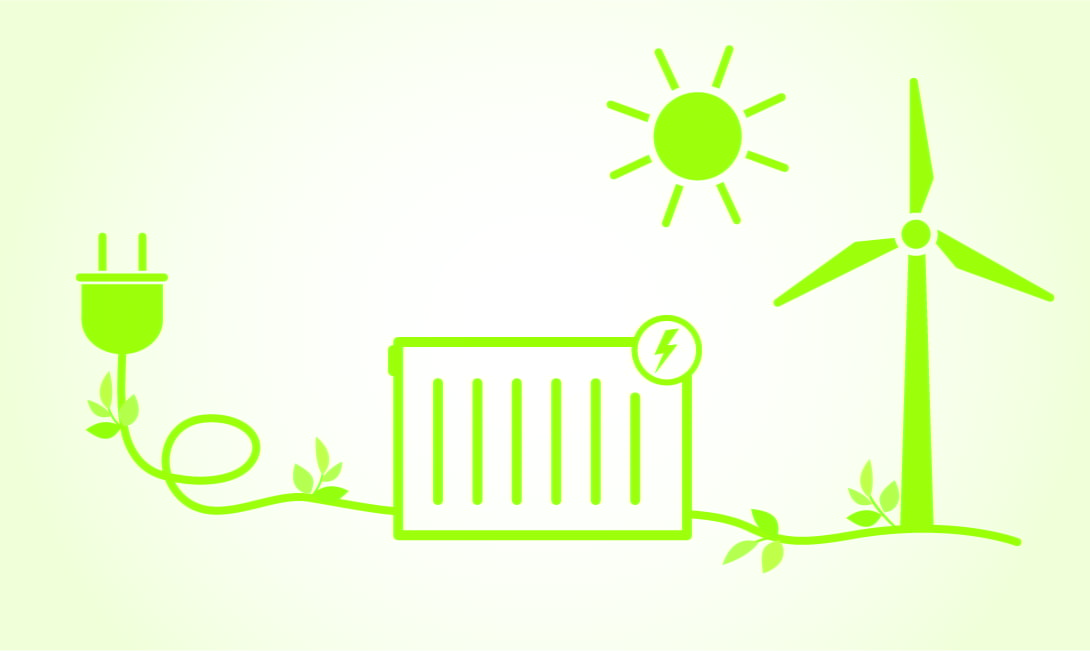 Quick and easy heating solution
Electric heating solutions are typically used in rooms such as bedrooms, hobby rooms or attics, where heat is needed only temporarily and selectively and a connection to the central heating pipe network might be missing. It's also ideal for heating holiday homes or cottages that are only used sporadically and for keeping them frost-free. Or even to heat passive houses where the heating load is so low that a hot water heating system including radiators, pipe network and heat generator is hardly worthwhile. Or where renovation work has to be done and a subsequent extension of the pipes would be too time-consuming and expensive.

In all these cases, electric heating can provide a quick and uncomplicated remedy. The investment costs are low and there are no maintenance costs compared to other types of heating. On top of that, there's no need for additional heating pipes, which not only speeds up the installation, but also means that there is no heat loss from the boiler or the pipes and reaction times are very fast.

Electric heating on demand
What the cases mentioned above have in common is that heat is created on demand. Unlike central heating that requires the boiler to always keep the temperature at a set level, an electric radiator is only switched on when there's an actual need for warmth. Matching the generated heat to the actual demand is a big step forward in saving energy and together with a correct sizing of the radiators and the presence of a good thermostat can make a big difference in reducing both energy consumption and running costs. Especially since each degree increase or decrease in indoor temperature results in 5 to 7% more or less energy use.

On top of that, modern electric radiators are also a great addition to existing heating installations. In particular when the room is not yet centrally heated during transitional periods or if heat is generated selectively on particularly cold days. It makes taking a shower during an unexpected cold snap or returning home from a holiday to an unheated home much more pleasant. You can simply control the heat as you need it and for spontaneous room use there are no long lead times.

Ecodesign Directive
To help lower resource consumption and improve the environmental performance of various products, the EU has created the Ecodesign Directive. The directive sets out minimum mandatory requirements in terms of energy efficiency. Additionally, for products such as electric heating systems the directive demands intelligent control functions. In detail, these are window opening detection, weekly and daily programmes, self-learning functions to optimise start-up and minimal stand-by consumption. We are happy to say that every single one of our electric radiators meets all the directive's requirements.

Precision thermostat
An important feature that helps our electric radiators meet sustainability requirements are the different control options that allow users to control the temperature to an accuracy of 0.2°C. This ensures a constant and comfortable ambient temperature as well as an optimal energy use since there is no risk of overheating or needless energy consumption.

Thanks to modern technology the temperature settings can easily be managed via a tablet or smartphone and the radiator can quickly adjust to provide the required power, ensuring that you have exactly the heat you need wherever and whenever you want.

Green energy sources
In addition to technological developments in electric heating, the need for smarter energy use has also given rise to a re-examination of energy production and a movement towards the use of green energy sources such as wind, water or solar-generated electricity. Since electric radiators run equally well on electricity generated from fossil fuels and increasingly from sustainable resources, they are an easily adaptable heating solution that can effortlessly evolve with the changing energy landscape and will undoubtedly stand the test of time.
Moreover, when the electric radiators are powered with self-generated electricity, they not only provide a sustainable and energy-efficient heating but also guarantee a comfortable indoor climate almost free of charge. That is a win-win for both the end consumer and the planet.