How to remotely control the heating in your holiday home
Remote heating control makes it easier than ever to heat your holiday home or second residence only when it's needed. With our Yali Plus series of oil-filled electric radiators, for example, you can control and monitor the indoor climate remotely via the Unisenza Plus app on your smartphone. All you need is the app, a Unisenza Plus gateway and an internet connection.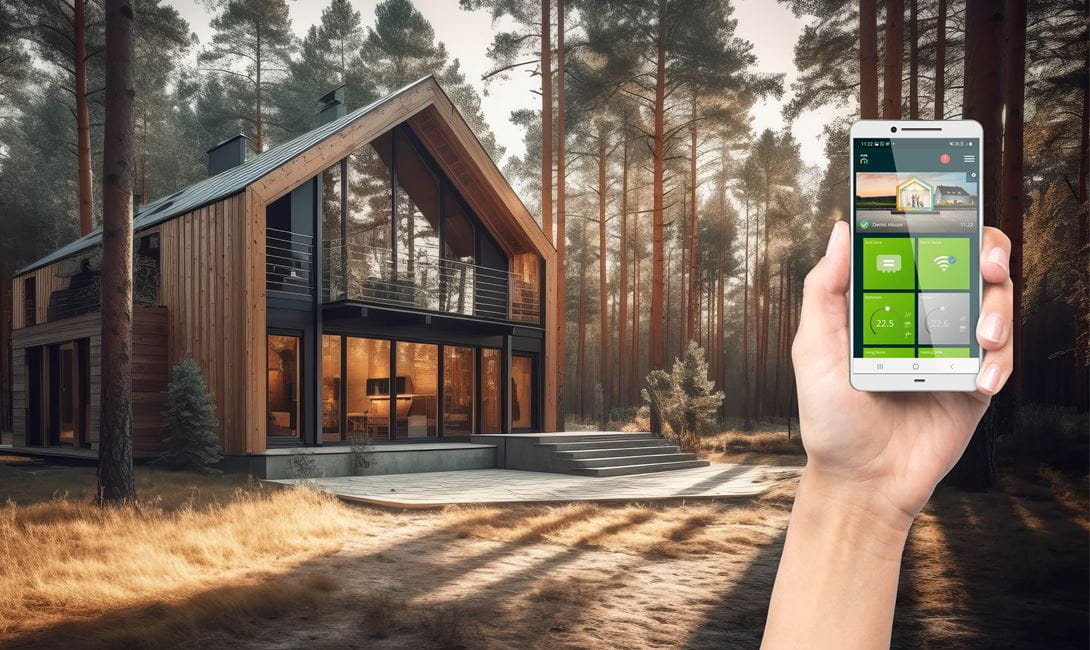 Remote heating control for optimal comfort and efficiency
Our oil-filled electric radiators Yali Digital Plus, Yali Parada Plus and Yali Ramo Plus allow for easy remote heating control and monitoring via your smartphone. With only a few components you can ensure a lower indoor temperature when you are away and enjoy comfortably heated rooms when you return. A very practical feature when you have, for example, a holiday home or second home where you like to retire from time to time. All you need is the Unisenza Plus app and gateway and an internet connection. Even when you are in another town or country, you can remotely control and monitor both comfort and energy efficiency. This helps you save on energy costs, but ensures you can enjoy a warm and cosy feeling as soon as you step inside.
Smart remote heating control for your home and holiday home
It's clear that thanks to the remote heating control option, the Unisenza Plus gateway and Unisenza Plus app offer a very good solution for controling and monitoring the indoor climate in your summer cottage or holiday home. However, it also offers a future-proof control system for your principal residence. The Unisena Plus wireless control range is, after all, based on the latest Zigbee 3.0 wireless technology and can easily be connected to smart home systems such as Alexa, Google Home, etc. If such a smart home system is installed, the Yali Plus radiators can even be voiced controlled for opitimal user comfort.
Moreover, the completey wireless network allows for maximum flexibility in both new build and renovation projects. You can easily configure an entire building with the Unisenza Plus control range to create a fully tailored solution that can evolve with the building as well as the users' needs and habits.
Learn more about the benefits of the Unisenza Plus heating controls
Remote heating control when you rent out
The Unisenza Plus app also has smart features for those who rent out their holiday home. In the app, you can, for example, choose to completely lock the radiators so that the tenant cannot change the temperature or other settings on the radiator. There is also a "guest mode" if you want to give your tenants a little more freedom. In guest mode, all settings on the radiators are locked except for the temperature setting. In the app, you can choose to limit the tenant's ability to adjust the temperatures by setting an allowed maximum and minimum temperature. For those who want to give their tenants greater freedom, it is also possible to invite a guest user. In that case the tenant downloads the app on their mobile phone and you as the main user invite the tenant as a guest user in your app. You can choose to do this for a limited time with a start and end date - for example during the period the tenant rents your holiday home.