The role of HVAC systems in the revised Energy Performance of Buildings Directive
The Energy Performance of Buildings Directive 2010/31/EU(1) promotes policies that will help to achieve an energy-efficient and decarbonised building stock by 2050. Over the years the EPBD has been amended in light of technical improvements, higher ambitions and more pressing needs. The most recent revision aims to further increase renovation rates in each EU Member State. Let's look at what this means for our building stock and which role HVAC systems can play.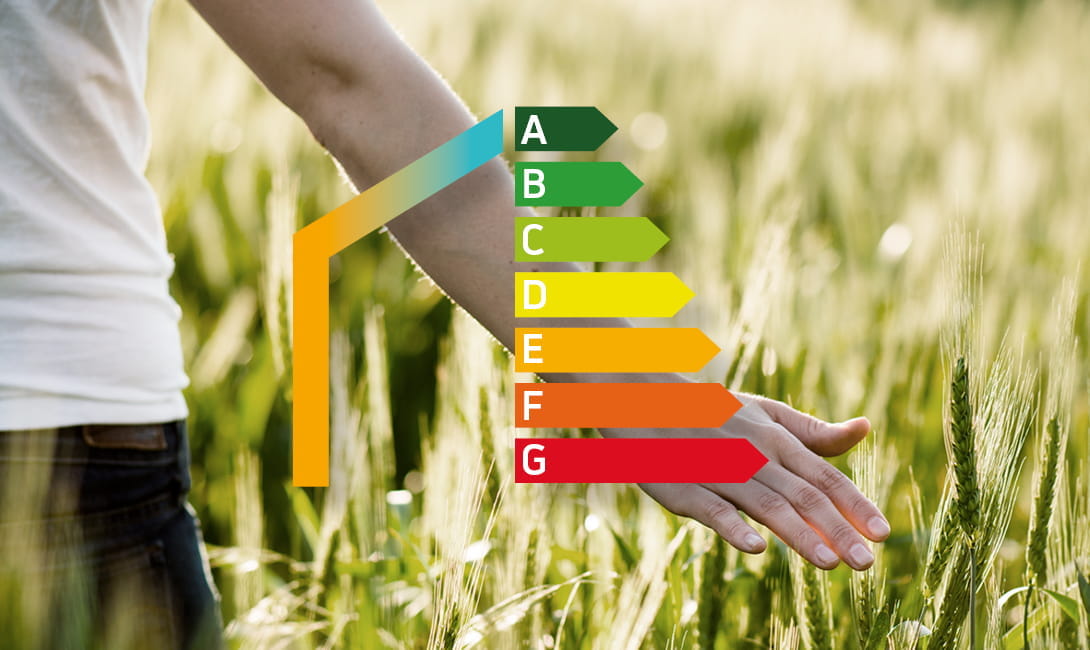 Energy performance of buildings directive
The first version of the Energy Performance of Buildings Directive (EPBD) was published in 2002(2). It was recast in 2010(3) and a revised version was published in 2018(4). In December 2021 the European Commission proposed another revision to reflect Europe's latest ambitions to reach EU Green Deal targets. This was approved by the European Parliament mid-March. Some key updates compared to the current directive are:

- As of 2028 zero-emission buildings (ZEB) will become the standard for new buildings, as opposed to the current norm of nearly-zero energy buildings (NZEB).

- Minimum energy performance standards will be introduced, starting with the worst performing buildings. Residential buildings would need to reach EPC class E by 2030, and class D by 2033. Non-residential and public buildings would have to achieve the same classes by 2027 and 2030 respectively.

- Building renovation passports will be introduced, giving a step-by-step roadmap for buildings to reach net zero carbon by 2050.

- National governments will have to establish a long-term renovation strategy to decarbonise their national building stock by 2050.

- Energy performance certificates (EPCs) will have a different validity. EPCs of class C and above will be valid for 10 years. Lower class EPCs (D-G) will be issued for only 5 years.
Energy performance of the EU building stock
The final decision on the revised Energy Performance of Buildings Directive will only be taken later on this year. However, it is highly likely that these updates will find their way to the laws and regulations of the EU Member States in the course of 2024 - 2025. The switch from NEZB to ZEB means an increase in the sustainability of Europe's real estate. This requires a reduced energy demand of the buildings, but also reduced energy consumption by the occupants. For the remaining energy demand renewable sources will have to be used and, if possible, generated on-site.

Moreover, the ambition for residential buildings to achieve at least class D by 2033 requires greater renovation efforts compared to the previous proposal in which an average, not a minimum, of class D was sufficient.
The role of HVAC solutions
Many factors play a role in a building's energy consumption, ranging from its structure and insulation levels to lighting and appliances. All elements that certainly shouldn't be forgotten. However, as heating, cooling and domestic hot water account for up to 80 % of the energy we consume(5), the right HVAC solutions are of vital importance.
Optimal energy saving potential
A focus on energy efficiency with regard to the HVAC system provides several benefits. Of course, in the first place it will help to reduce greenhouse gas emissions as well as generate considerable savings on the energy bill. But on top of that it ensures improved living comfort and increased property value.

However, to enjoy all those advantages and optimise the energy saving potential, it's important that the building and the HVAC system technology are considered as a whole. Low temperature heating, for example, is a great way to reduce energy consumption. Yet, for optimal results, the building should be properly insulated. Low temperature heating can also be installed in a poorly insulated building, but it will require a higher radiator output, and thus more energy consumption, to guarantee indoor climate comfort.

Read more about how low temperature heating can help save up to 30% energy


Tailor-made solutions
It is clear that to reach the goals set out in the revised Energy Performance of Buildings Directive, you need the right HVAC products suitable for and adapted to the building concerned. Only then is it possible to achieve an efficient, durable and ecologically responsible result.
That's why at Purmo we offer such a complete range of indoor climate comfort solutions. Ranging from modern
panel radiators
,
electric radiators
,
convectors
and
radiant heating and cooling systems
to
radiator valves
and user-friendly
controls
, every item contributes to a better result when it's tailored to the building it's installed in, its size and location.
Find out more about renovation financing