Another sustainable step forward: Purmo's first Environmental Product Declaration
As a leader in sustainable indoor climate comfort solutions Purmo aims to offer the highest levels of comfort and energy efficiency, while reducing pressure on the world's resources. To asses and offer complete transparency about the environmental impact of our products, we have started the process of collecting Environmental Product Declarations (EDP). The first EPD is for the Thermopanel V4 and V4 Plan ranges.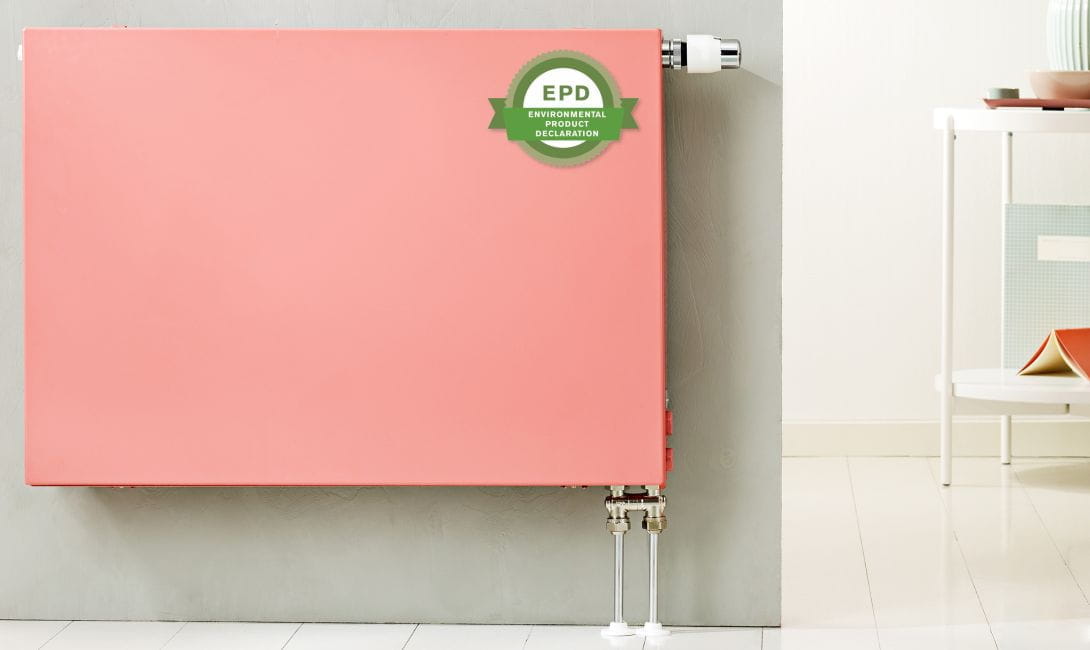 The importance of an Environmental Product Declaration
The environmental impact of products is becoming more and more important for European policies and has become a significant factor in the buyer decision process. People and businesses rightly want to understand the environmental impact of their purchases. Environmental Product Declarations or EPDs provide this information and help to make more conscious choices.
An Environmental Product Declaration covers all phases of the product lifecycle and provides objective, third-party verified data about a product's environmental performance. The report communicates, among other things, what a product is made of and how it impacts the environment throughout its product life cycle.
First EPD for Purmo: Thermopanel V4
Gaining EPDs for all our new products by 2025 is one of Purmo's goals on the road to a sustainable future. The first registration is now a fact. Sam Hodlin, Head of Sustainability at Purmo Group says: 'Whilst EPDs are still relatively new to consumers we see them becoming more and more important as we move towards a more sustainable future. There is much to do but this is a positive first step.'
Purmo's first EPD (PEP EcoPassport (PURM-00001-V01.01-EN)) is for the Thermopanel V4 and V4 Plan panel radiators. These are horizontal panel radiators which are very flexible with over 9 different connection configurations. They are delivered with a preinstalled valve insert that ensures accurate pre-setting and energy-efficient operation due to its excellent responsiveness to temperature changes and flow demands.
Niclas Schubert, VP sales at Purmo Nordics, says: 'EPDs help to clearly communicate the environmental impacts of our products, from cradle to grave. Gaining accreditation for our Thermopanel V4 range communicates clearly and transparently the sustainability of this product family. This is a big win for Purmo and shows our commitment to creating more sustainable product ranges.'