Unisenza: unified controls for radiant heating and cooling
The right underfloor heating controls will keep any room at a comfortable temperature without wasting energy. The best controls will do so while also taking into account usability and ease of installation. That's the key premise of Purmo's new
Unisenza control range
. This family of integrated products allows for intuitive and precise radiant heating and cooling that doesn't cost a fortune and, more importantly, doesn't cost the earth.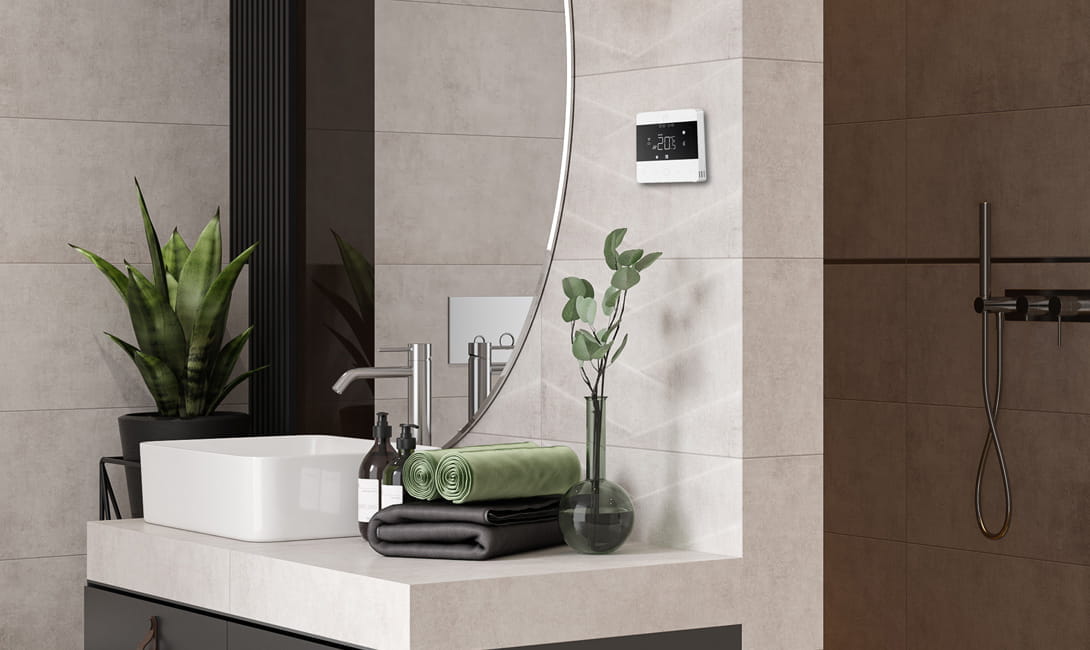 Unified control solution
Unisenza represents a complete, unified control solution that ensures a unique sense of comfort and efficiency with five high-quality products. The range includes three different thermostats plus a range of wiring centres and thermal actuators. All of which can combine together to create a modular system that can easily be integrated in both domestic and commercial settings.
Because this range has been created as an integrated system, all components are perfectly attuned to each other. This not only simplifies installation, but also increases the system's accuracy in order to facilitate temperature control and optimise energy efficiency.
Underfloor heating and cooling
The three thermostats each offer a different user experience; ranging from simple and inexpensive with the
dial thermostat
or straightforward temperature only control with the
digital thermostat
to plug-and-play app control for all rooms with the
WiFi thermostat
. When combined with the wiring centre, each thermostat allows for the control of both heating and cooling. Moreover, all device combinations are possible. So, whether you prefer to use only the dial thermostat or combine the dial, digital and WiFi thermostat in one system, the controls will work just as accurately and efficiently.
Wiring centre
At the heart of the Unisenza control system is a 10-zone
wiring centre
which can fit up to 20 actuators so that 10 heating circuits can easily be controlled without extensions. A DIN rail and pre-wired power plug facilitate installation, while the live pump output allows the pump to be connected directly. In addition, the pump exercise function prevents jamming of the pump by running it for five minutes every twenty-four hours, even when there is no heat demand. To ensure a smooth operation all year round, the wiring centre is equipped with inputs and outputs for external signals, so that you can simply switch between heating and cooling via the room thermostat.
Maximum comfort and energy efficiency
The Unisenza control range is compatible with all
underfloor heating system
types and all heating/cooling generators (heat pumps, boilers, etc.) available on the market. No matter the heat source, the control system will quickly respond to every change and adapt easily to guarantee efficient heating and cooling.
As always, we are dedicated to helping you find the right product for your specific project(s). Therefore, we will gladly provide you with all the required technical information, documents and support to ensure a smooth integration and optimal efficiency, right from the very start.