Unisenza controls: user-friendly control for radiant heating and cooling systems
Creating the optimal temperature in every individual room can sometimes be a challenge, let alone doing so while saving energy and maintaining comfort. Purmo's new
Unisenza control range
is here to assist with user-friendly products that ensure a unique sense of comfort and efficiency in radiant heating and cooling systems.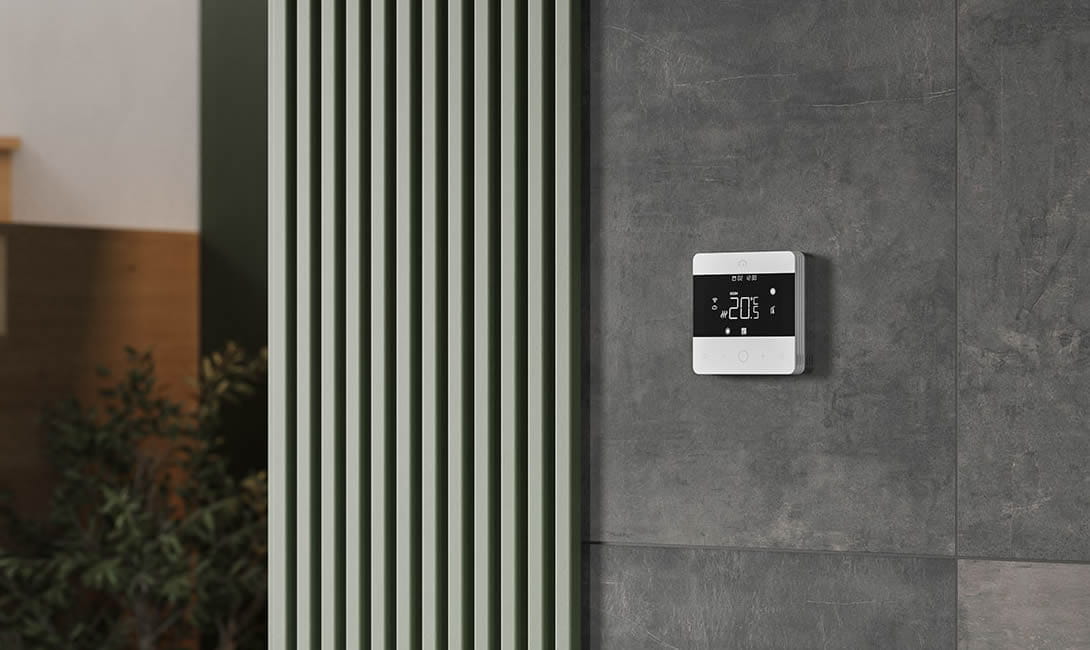 Choice of thermostats
The focal point of the Unisenza control range is to provide heat control tailored to the user's needs. This not only means having the possibility to easily control the temperature in individual rooms with a unified system that adapts effortlessly to every change. It also means an innovative product range that allows the combination of a large number of application solutions with just a few components. Ranging from a room temperature only control to an APP- and time-controlled heating and cooling control.
The Unisenza range includes an easy electronic
dial thermostat
, a modern
digital thermostat
and a
WiFi thermostat
with clock and plug & play APP control. Each thermostat allows you to control both radiant heating and cooling for optimal and individual indoor comfort ever day of the year.
Intuitive app
When you choose the WiFi thermostat, a simple pairing to your WiFi router enables you to remote control the product with an intuitive app on your smartphone or tablet. This allows you to control the ideal room temperatures, time programs or other settings wherever and whenever you want.
Wiring centre
At the heart of the Unisenza control system is the
wiring centre
which takes its signal from the room thermostats and then opens each thermal actuator accordingly. This means that each individual heating opens to deliver the correct heating or cooling load that every room needs to maintain the temperature set on the thermostat. Thanks to the central changeover input there's a simple changeover from heating to cooling for effortless control of your indoor comfort all year round.
The wiring centre's state-of-the-art technology also ensures a long lifespan of the entire system with features such as a pump exercise function that prevents pump blocking after the summer period and an optional dew and overheat sensor that closes the loops in case of alarm. This protects both the system's components and your flooring.
Maximum comfort with minimum energy use
The Unisenza control range is fully compatible with all underfloor heating system types and all heating/cooling generators (heat pumps, boilers, etc.). No matter the heat source, the control system will quickly respond to every change and adapt easily to guarantee efficient heating and cooling. This way you'll enjoy maximum comfort with minimal energy use as you'll only heat or cool the rooms that are needed and keep a stable room temperature. Together with the integrated automatic optimisation function (WiFi thermostat), this means that you'll rarely have to manually adjust your settings and can maximize the system's energy efficiency.