Renovating your attic? Consider these heating solutions
An attic is a relatively easy way to create some extra space and is often simply used for storage. But what if you want to renovate your attic and use the room as a bedroom, home office or hobby room? It will take more than finishing the walls, floor and ceiling to get the room cosy enough to move into. You'll also need a proper heating system to ensure a comfortable temperature. Depending on your personal needs and the structural possibilities, one of the following heating solutions might just be the perfect addition to your attic renovation ideas.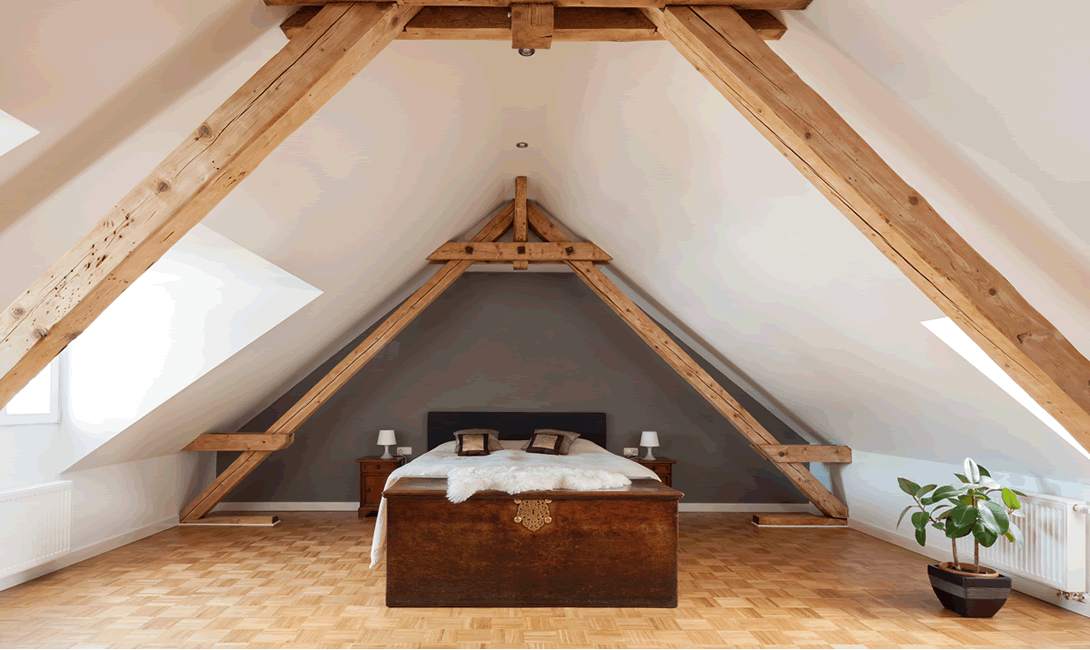 Insulation
First things first. Before you consider the best way to heat your attic, you need to make sure it's properly insulated. This is the only way to ensure that your attic can be heated energy efficiently. Good insulation not only saves money, but also increases indoor climate comfort. On top of that, an energy-efficient attic renovation creates an additional living space and adds value to the property.
Central heating
If you already have central heating, you might consider extending the pipework to your attic space. You can then install a horizontal flat panel radiator or convectors or even a design radiator that gives the interior design of your newly decorated attic space the perfect finishing touch. The dimensioning and installation must be carried out by a HVAC specialist.
Electric radiator
Another option to achieve and maintain a comfortable ambient temperature is an electric radiator. This kind of radiator is very easy to install. All you need is a power socket to plug in the radiator and you're good to go. The radiator works independently from the central heating so it's very cost-effective to install and energy efficient to use as you'll only use heat when and where it's required. This makes electric radiators great for providing occasional heat, for example, when you want to spend a little time in your hobby room or use the children's room to study or play.
Fan convector
A third attic renovation idea worth considering is the iVector S2 fan convector. It's designed to heat in winter and cool in summer when used in conjunction with a reversible heat pump. This way it combines the best of both worlds and allows you to enjoy an optimal temperature all year round. The fan convector's radial fan provides air circulation in both heating and cooling mode so that the room will heat up quickly during the colder days and be cool enough in summer. On top of that, the latest technologies ensure that this new generation of fan convectors is very energy efficient and whisper quiet so no need to worry about high energy bills or noise levels.