Rasp designer towel radiator awarded as innovative design solution
As a leading supplier of indoor climate comfort solutions we are proud to see one of our designer products awarded for its functionality. Our Rasp towel radiator, belonging to the Figuresse range, is this year's winner in the category 'functional radiator' of the French competition 'Salles de bains remarquables'. Alongside 12 other winners Rasp is considered by the jury of experts to be singular, innovative, relevant and functional.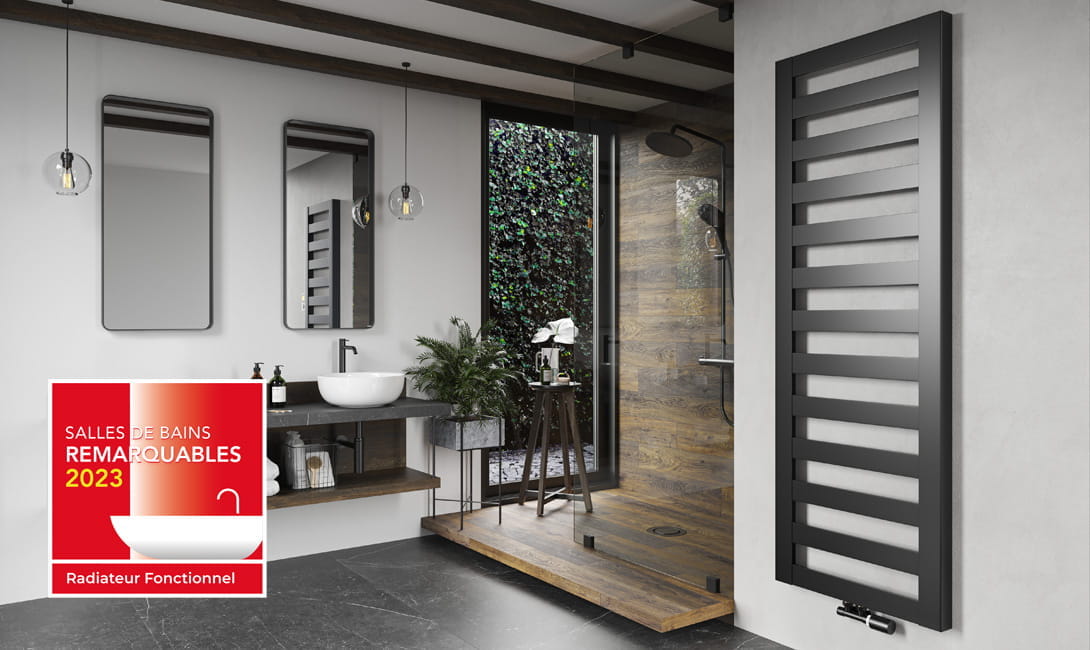 Designer towel radiators: comfort and aesthetics in one
Comfort and aesthetics are important elements in any bathroom. Consequently, we see that people are increasingly looking for solutions that are as beautiful as they are functional. We are happy to meet this demand with our Figuresse range of designer towel radiators. The range consists of 9 different bathroom radiators that cater to a wide range of tastes. From creative daring silhouettes such as the Impulse or Ellipse towel warmers to the sleek lines of the Rasp, Squara or Slim bathroom radiator, there is a match for every bathroom.
Award for our Rasp designer towel radiator
Although the Figuresse range was created for design-oriented clients, we are very happy to see that the functionality which we integrated in the design is also recognised. The independent panel of experts in the jury of the 'Salles de bains remarquables' was particularly enthusiastic about the ease of use that Rasp offers. Thanks to is flat welded steel tubes the designer towel radiator offers a large access area for placing towels on the radiator. That is useful for both warming up your towels before use and for drying them afterwards.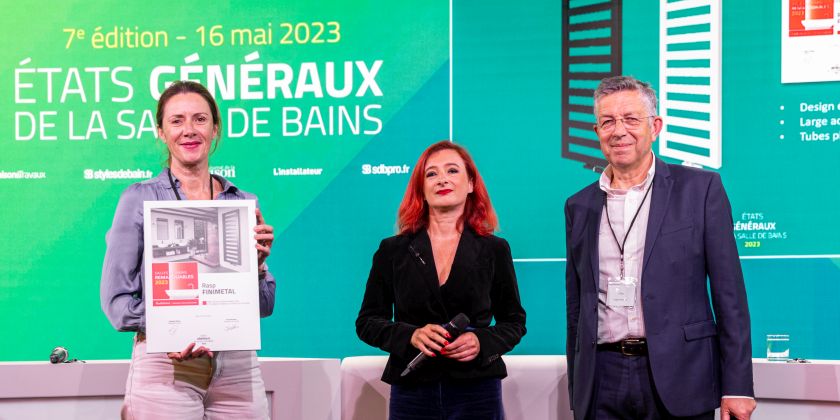 Figuresse awarded second year in a row
The 'Salles de bains remarquables' competition was already in its seventh edition this year. Every year, the 'Etats Généraux de la salle de bain' rewards those who offer the best and most innovative design solutions. We are excited to receive an award for our Figuresse range for the second year in a row. Last year our Slim bathroom radiator was awarded the bronze trophy in the category 'functional radiator'. This year we have been rewarded in the same category with an award for the Rasp designer towel radiator.