References
Here we want to share our latest projects within heating and cooling solutions. Do you have a project about how to improve indoor comfort and interior design with the help of our solutions? Want to be set up as a reference?
Please contact us!
Latest reference projects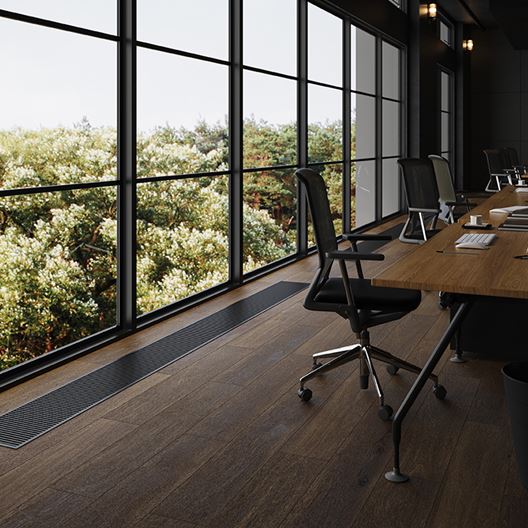 References
Office
24 February 2020
Invisible warmth for energy provider
The headquarters of Kelag, an Austrian energy provider in Klagenfurt were recently provided with trench convectors of Purmo. Trench convectors solve the problem of cold radiation from large glass surfaces – from the ground up.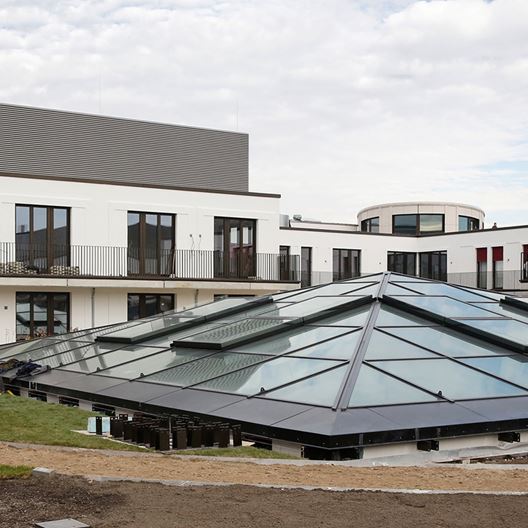 References
Residential
Towelwarmers
Underfloor heating
16 February 2020
Luxury flats in the center of Berlin
In the middle of Berlin new light shines on "Leipziger Platz". At Leipziger Platz II, exclusive apartments were built, including a retail space. The bathrooms of these residential units have been equipped with purely electric Purmo bathroom radiators.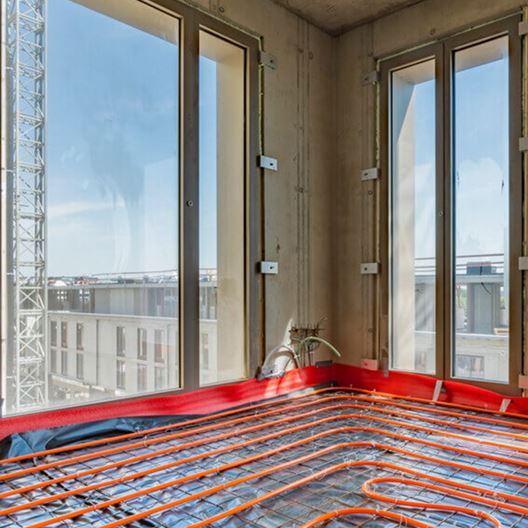 References
Residential
Underfloor heating
Towelwarmers
Better integration
14 February 2020
Indoor comfort in 400 apartments
Quartier Bleu rises along the canal basin just outside the center of Hasselt, Belgium. HVAC contractor Future Clima appealed to Purmo. Together they provided around 400 apartments with a smart total solution for indoor climate comfort.
More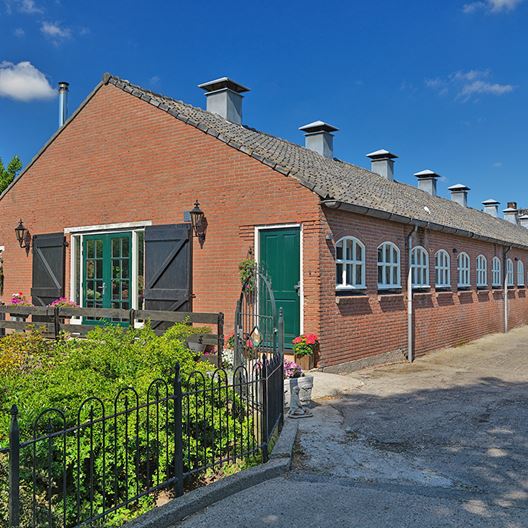 References
Private housing
Improve efficiency
Renovation
Underfloor heating
Energy saving
12 February 2020
Renovation of old farmhouse
The fact that energy-efficient solutions are possible in old buildings is evident from the sustainable renovation of the 100-year-old farmhouse in the Netherlands. A complete heating solution from Purmo was used during the renovation.
References
Private housing
Renovation
Radiators
Underfloor heating
Improve efficiency
11 February 2020
Successful refurbishment with low temperature solution
A successful case study from Germany shows how households can dramatically reduce their energy costs in one fell swoop with the help of the expertise of Purmo!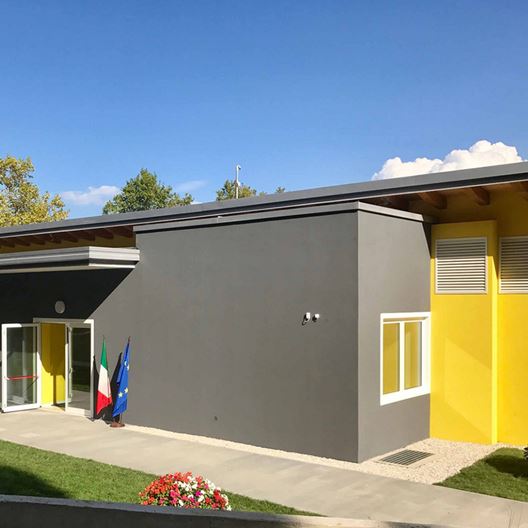 References
School
Improve efficiency
07 February 2020
Renovation Benedetto Costa School
On 24th August 2016 the center of Italy, was struck by an earthquake that caused the collapse of several buildings including homes and schools. In the Autonomous Region Friuli Venezia Giulia, reconstruction work of the Benedetto Costa Nursery School, immediately started, with Emmeti playing an active role.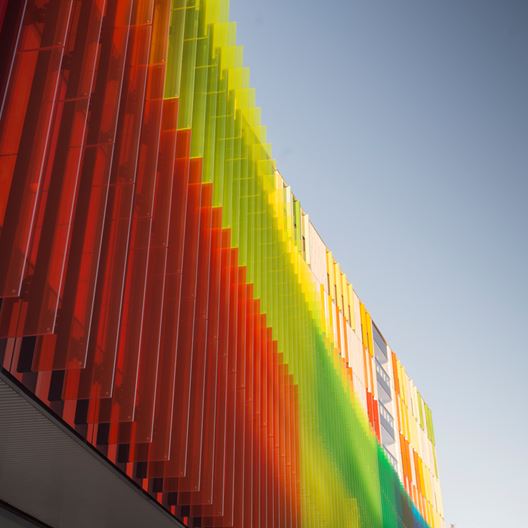 References
Applications
Hospital
Hospital
28 September 2018
Hygiene radiators at the New Children's Hospital
Purmo heating and cooling pipes include composite pipes and pipe connections as well as flow and temperature controls. For example, there are more than 500 Purmo Delta hygiene radiators and more than 100,000 metres of Floortec underfloor heating pipes in the building's thermal floor.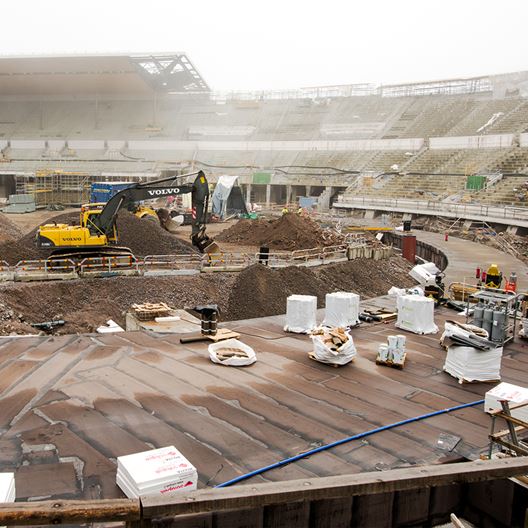 References
Public building
18 June 2018
The Helsinki Olympic Stadium is under renovation
The Helsinki Olympic Stadium is Finland's largest sports centre. Renovation work is currently in progress at the Olympic Stadium and is expected to be completed in 2019. Once the renovation is finished, the Olympic Stadium will be an arena for Finland's top events and will meet all the requirements for major international events.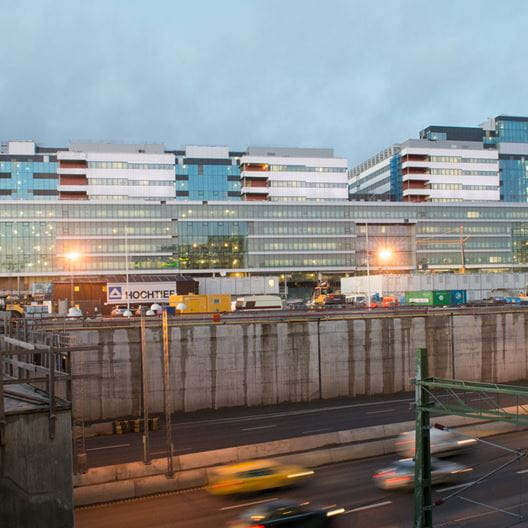 References
Applications
Hospital
Hospital
Improve efficiency
20 May 2015
Hospital hygiene and comfort at Karolinska University Hospital
The new Karolinska University Hospital in Solna has been developed with a focus on patient integrity, safety and comfort. That is why they chose Purmo Hygiene radiators – 5,000 of them. Once again, Purmo Hygiene proves to be a valuable part of a very worthy project.